Tracy Mobley grew up tending pigs and crops on a farm near Cabool, Missouri. She married her high school sweetheart and moved to Oklahoma. Within a few years, he began abusing her and the two divorced. She married again and had a son, Austin.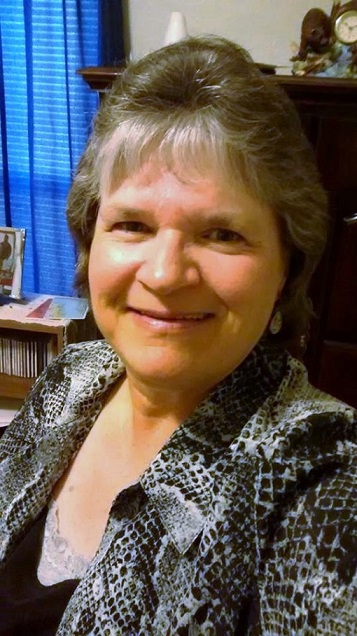 By all accounts, Austin appeared to be healthy, except for difficulty with distance vision before he started school, which led to learning difficulties. Tracy's second husband also began a pattern of abuse. When she sustained a significant head injury, she knew it was time for a change.
A New Start as a Single Mother
She divorced a second time and moved with Austin to Missouri. As a single parent, she adapted. Raised on a farm, she was not afraid of hard work. Tracy found jobs allowing her to be home with her son as needed. Ever-resilient, she married again. Her husband adopted Austin. Life was looking up.
Mobley trained as a surgical technician and worked at a local hospital. Years later, she began making curious mistakes. She got lost in the hospital while running errands for the surgical staff. She often forgot what she had been sent for and had to call back to surgery to be told again. Worse, she got lost wheeling surgical patients back to their recovery rooms. She mistakenly put males and females together in the same room. Ultimately, she was forced to quit her job.
Mysterious Behavior Explained
She sought a medical evaluation for her uncharacteristic behaviors. Tests revealed Tracy Mobley had younger-onset Alzheimer's disease at age 38. As shocking as such a diagnosis was, her family refused to believe it and accused her of lying.
Undeterred and curious, Mobley traced her family ancestry to the Volga Valley in Germany. She learned that this was where the first gene mutation causing younger-onset dementia was discovered.
An Advocate Is Born
Mobley began taking the powerful cognitive drugs prescribed. She soon learned first-hand about living with the stigma of an Alzheimer's diagnosis. When she shared this with her son's school, they ceased viewing her as a knowledgeable resource about her son's learning difficulties and instead viewed her as an additional liability.
Mobley went through the predictable stages of grief. Her family coped with her memory loss, mood swings, and verbal aggression, damaging her relationship with her young son.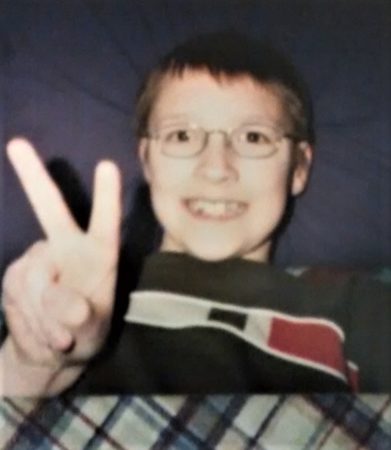 Mobley found comfort and purpose in being an advocate for people with younger-onset dementia. She raised funds for the Alzheimer's Association, gave speeches, and created a quilt for the offices of the Alzheimer's Foundation of America. She had two books published on living with younger-onset Alzheimer's. One of them, Young Hope The Broken Road is available on Amazon. She also joined the Dementia Advocacy and Support Network International (DASNI). Soon after, she was elected to the board of directors. She testified before Congress in Washington, D.C.
Growing increasingly concerned about the stress upon children of parents with dementia, Mobley explained, "Kids like Austin lose their childhood when they become caregivers. They need techniques to deal with issues at home and to be with peers who understand what they are going through."
She witnessed her son, Austin, struggle with the negative effects of her illness on his schoolwork and at home. She grounded him for doing something without her permission, only to hear him protest, "But Mom, you told me I could do that. Don't you remember?" She did not.
Another time, she called Austin to the window to identify a stray dog in their yard. "Mom, that's just our dog, Daisy!" Austin became one of her caregivers at 11 years of age, trying to fill a role difficult for most adults. Mobley penned a children's book called I Remember When.
Mobley founded Austin's Building Bridges, a summer respite camp for children whose parents have Alzheimer's. Mobley developed a website to help spread awareness of the camp and corresponded with a substantial following.
Tracy also enjoyed making craft items and selling them on eBay. Then her husband suffered a back injury and went on disability while needing powerful opioid drugs to manage his pain. Mobley became the sole wage earner, expanding her eBay business to become a "power seller" of military clothing and paraphernalia with more than 10,000 successful sales.
The Neurologist Reconsiders
Mobley's neurologist reassessed the disease's progress over the years. After additional testing, he changed his initial younger-onset Alzheimer's diagnosis to frontal temporal lobe dementia (FTD). He prescribed different medications, which caused Tracy to deal with bouts of incontinence. After she nearly became comatose, the doctor adjusted them again. Undeterred, she wrote yet another book (currently unavailable), Young Hope's Hand Guide to Dementia: Answers to Unanswered Questions by a Person with Frontal Temporal Lobe Dementia.
Once, she confused her medication box with her husband's and took his powerful opioids. Paramedics concluded she attempted suicide and she was placed in a psychiatric ward for several days.
A New Neurologist and a New Diagnosis
At her next annual appointment, she met with a new neurologist.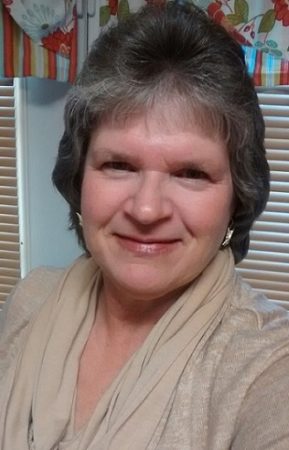 He didn't see FTD; instead, he observed brain damage. Considering her background of spousal abuse, he figured it was due to the head injury she sustained years earlier. Stressful moments caused Mobley to have both simple and complex partial seizures. Over time, these cause scarring in brain tissue, which can affect memory among other symptoms.
Meanwhile, her third husband grew increasingly addicted to pain medications and grew abusive. Mobley divorced once more. She and her son moved to a small town nearby where she found part-time work in the only retail store there. A hard worker, she was promoted within a year. She mastered her job, and her boss offered to promote her to assistant manager.
After all her life changes, the best news is that a risky surgery might arrest her cognitive decline and possibly restore some function. Something to think about for a woman who shown resilience and the ability to adapt to just about anything life throws at her. Mobley attributes her strength to her Southern Baptist upbringing and the power of prayer.
For more information visit:
High School Senior Austin Mobley Cares for Mom Who Has Dementia
Alzheimer's youngest caregivers watch over parents – CNN
Carole Mulliken moderator for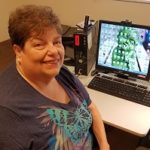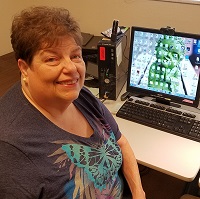 DASNI has known Tracy Mobley for years and interviewed her for The Caregiver's Voice VOICES with Dementia, this month.