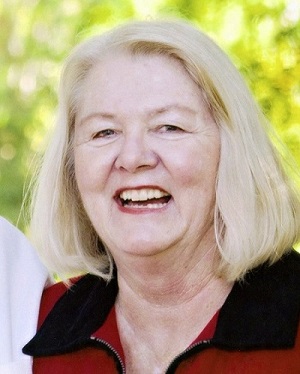 After 43 years as a registered nurse (RN), newly retired Marcia Atkinson faces the next challenge in her life—living with Parkinson's.
She knew something was amiss before retirement from Long Beach Memorial Medical Center in 2014. Serving as an ICU nurse and in palliative care, Marcia knew something was wrong when she started having trouble keeping her right arm still.  Why didn't she go to the doctor? She explains, "I got so busy… there was lots going on at the end of my career, that I didn't pay much attention to it. I waited until I retired and then some." She lived with tremors in her arm for about a year before finally seeking advice from a neurologist.
She explains via telephone, "My neurologist looked at how I moved and walked and said, 'You are showing signs of Parkinson's.' After additional tests, he confirmed his initial diagnosis."
As a retired medical professional, Marcia is an ideal patient. Not all are. Marcia does everything she can to manage the symptoms of Parkinson's. She attends a physical activity group and keeps her appointments with the psychologist every week. She participates in bi-weekly SpeakOut therapy sessions. Beyond these and other programs, she exercises 30 minutes daily (that's more than most of us) and takes all her vitamins. Since her diagnosis, she's lost 30% of her body weight. At 5' 7", she's making the world's top models feel fat. However, she hopes drinking Ensure will help her maintain and maybe gain a little weight.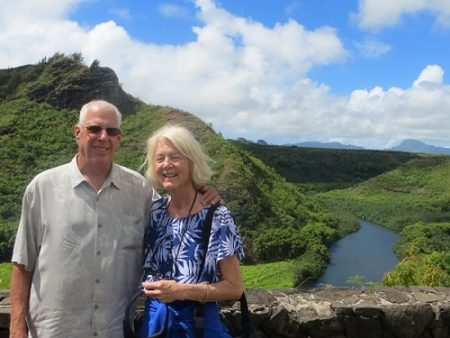 It gives me pleasure to feature Marcia as I've known her a dozen years. She and her husband Scott are gracious hosts, welcoming us to their cabin near where I live. She made white rum and Coke, which became my usual drink when we visited. As her words sounded more slurred we figured we'd better stop drinking like we're 21 and start acting like we're in our 50s and 60s. Unknown to us, Parkinson's was intruding.
"This was not definitely in my retirement plan," Marcia says with a nervous chuckle. "Originally, I thought, this is no big deal. As time went on and the symptoms affected more parts of my life and mind, I knew I was up against far more than I expected."
Husband Scott explains, "We both saw it coming. She saw it earlier. I thought it was age-related. She was slowing down at work. It was showing up little by little as she was doing things – making notes as her short-term memory failed. I accepted it. [After diagnosis] I accepted it. It was an illness or disease that was happening. We could do as well as we could, living with it."
Marcia copes with this new challenge because, as she says, "I feel I can make a difference." Her voice quivers with emotion as she adds, "There are a lot of people who live and die poorly with Parkinson's. I want to encourage more research and help people with the simple things in the big picture of Parkinson's… reducing anxiety and drooling."
To remain proactive in doing her part while living with Parkinson's, she explains, "I moved to a doctor closer to home and am being treated for Parkinson's with various medications. I got involved with more programs at Orange Coast Memorial Hospital Fountain Valley."
What is the worst part of Parkinson's?
"The problems change unpredictably—monthly and sometimes weekly and even daily. I can have cognitive issues, not being able to understand what's going on for one week, and then the next week, I'm fine. Fortunately, The Caregiver's Voice caught Marcia during one of these good weeks.
What is the best part of Parkinson's?
"The gift is I'm more aware of what's going on about the world of Parkinson's and able to improve as much as possible over the next five years. My husband and my children have been helpful." Scott adds, "We have a really strong family."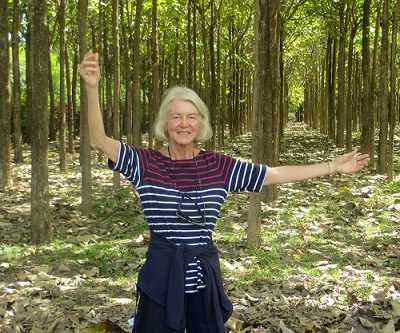 Before we conclude the telephone call, Scott offers this perspective, "There's no going back once this thing starts. You have to take it day by day and deal with each occurrence as it comes up—the shaking, drooling, short-term memory loss. You keep on keeping on."
As a medical professional, Marcia is well-positioned to accomplish this. She is always smiling. This image is how I see Marcia. JOYFUL.