"You don't look like you have Alzheimer's."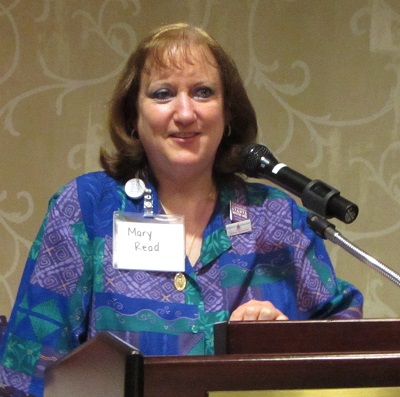 This is what Mary Howard Read hears often when speaking on behalf of the Alzheimer's Association. Whether she's speaking or setting up and then (wo)manning a table at a conference, people treat her like any other professional.
She was a nurse before being diagnosed at age 50. And then it almost always happens, someone asks, "How long have you been working for the Alzheimer's Association?" She answers, "I'm a volunteer. I have younger-onset Alzheimer's." "Really? You don't look like you have Alzheimer's"
Mary's Mother is Her Best Friend
Years ago, I saw a short video from India about Alzheimer's. It featured a mother and daughter doing things together with the question, "Which one has Alzheimer's?" We were lead to believe the mother had the disease and were surprised to learn the daughter was living with Alzheimer's.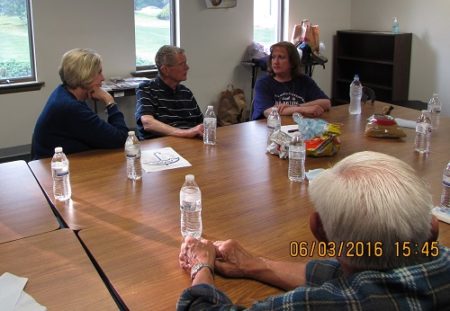 The same holds true for Mary and her mom, resulting in awkward interactions. When they went to a support group, the facilitator said her mom didn't belong there because the group is for caregivers. Mary replied, "Well, she does belong, because she's my caregiver and I have Alzheimer's." Unfortunately, the group wasn't helpful, because it didn't focus on early-stage dementia. Mary started her own support group which meets twice a month.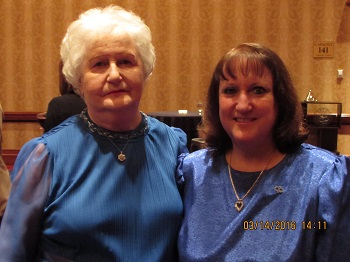 We as a society make assumptions and despite living with dementia, Mary rolls with the punches. She and her best friend (Mom) cook together and travel internationally. Mom sometimes joins Mary when she's volunteering or having fun at a gala event like this one for the Alzheimer's Association in Washington, DC.
The Highs and Lows of Alzheimer's
The New York native, Mary now resides in Pennsylvania. She remains easy to talk with. A year ago I interviewed her for a U.S. News Health article about listening to people with dementia, and she is just as easy to talk with now. She can hold a conversation. But this is not always the case.
"When I get stressed or anxious, such as being in an unfamiliar place, I forget how to talk or know what to say." What makes her anxious? She still travels alone and unfamiliar airports can be scary. Heck, I travel alone and airports are a maze of uncertainty. Mary makes the best of it by asking for assistance. Due to a severe back injury, she has weakness in her legs. She wears a leg brace and uses a crutch. Arranging for a wheelchair also ensures she doesn't get lost.
What else stresses her out? When people without dementia (PWoDs) say thoughtless things as they pick up brochures and other information on her table.
One elderly man laughed and said in jest about Alzheimer's, "I hope you don't forget why you're here." Mary didn't find his humor amusing.
Even a medical doctor showed insensitivity. Following knee replacement surgery, her doctor was explaining the follow-up plan of care which involved blood-thinning injections, when she asked him to write things down so she wouldn't forget. Irritated, the doctor admonishes her, "You have to really listen and learn about your condition." Mary replies, "Well, I have Alzheimer's." The doctor chuckles and begins walking away as he adds, "Yeah, so do I." Mary adds quickly, "If you look at my charts you'll see I'm on Aricept and Namenda." The doctor looks at her chart and sure enough… in the heat of embarrassment 😳 , he apologizes.
I asked her why people began using younger onset instead early onset. "People were getting confused by early stage and early onset, so the term younger onset was used for people under 65 years of age; whereas, early stage means early in the disease, regardless of age."
Mary feels her best when she's bringing awareness to Alzheimer's by speaking, volunteering, and taking phone calls late into the night from The Caregiver's Voice. 😉 Keeping active pushes away depression caused by dementia.