Life-long Iowa-based John Sandblom, co-founded Dementia Alliance International (DAI) to support, educate, and advocate for people living with dementia worldwide. What many people don't realize is John and his fellow DAI members all live with dementia caused by Alzheimer's, Lewy bodies, vascular, fronto-temporal lobe or other rarer forms. John, age 58, currently serves on the Board of Directors as Treasurer and has been living with Alzheimer's disease for 10 years.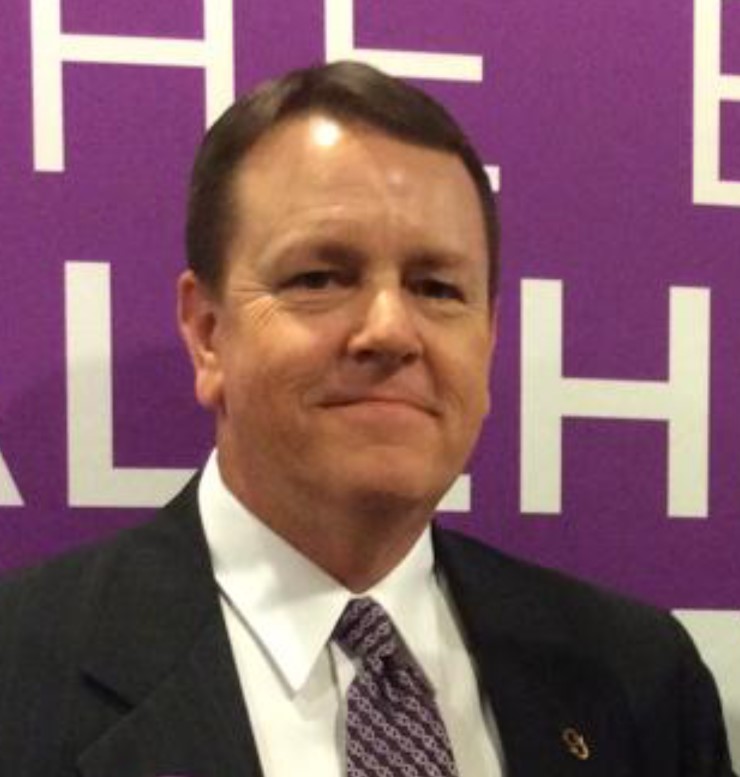 An Epiphany Leads to A Diagnosis
"I knew something was wrong with my brain. About a year earlier [before the initial diagnosis], while taking a shower, I had an epiphany… it struck me like lightning. It was that there was something wrong with my brain. When I went to see the doctor, I told him I'm afraid I might have Alzheimer's. He laughed off my concern and said, 'Don't be silly John, you don't have Alzheimer's!' I was 46 years old."
"My wife, Cindy, and I knew something was wrong. I noticed it when I began struggling to multi-task. I had easily dealt with customers on the phone when suddenly I struggled with reviewing 25 screens on the computer, while trying to solve the issue they called about. We had to solve problems while keeping the customer happy, and achieve our sales goals. I had to sell them something."
"I was placed on short-term disability leave. I saw a psychiatrist to learn what was happening. He initially diagnosed me with depression and a few other symptoms.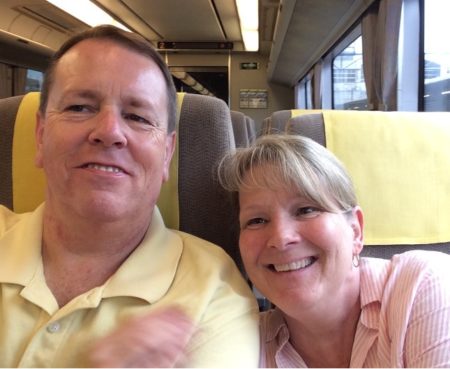 I knew from the start I wasn't depressed. I studied psychology in college. But if this diagnosis keeps me off of work until I find out what's going on, I'll take it."
John's wife, Cindy, took the initiative and sought the same physician who had in 1999 diagnosed John's father with probable Alzheimer's disease. What should have been the height of John's career in advertising followed by telecommunications, was cut short by inexplicable symptoms, later confirmed by the doctor's diagnosis.
After extensive testing, including a PET scan and neuropsychological tests, John was diagnosed at age 48 with fronto-temporal lobe dementia (FTD). The doctor shared little information beyond that John could expect a rapid decline. John searched online and learned more about the symptoms he could expect including a five- to seven-year estimated life-span.
When his condition remained stable during the following year, he returned to the doctor with questions. Shockingly, the doctor responded with anger and didn't answer. "He got abusive with me," John explains. "I walked out saying, 'No one should ever be treated by a doctor like that… ever!' And my wife was furious. She wrote the doctor a long letter about his behavior with a request for a copy of the test results."
… And Then Another Diagnosis
"I reached out to a fellow FTD support group member. She recommended I see the doctor she saw – a cognitive neurologist, at the Mayo Clinic. As the Department Chair, he was busy – very busy with that and his other duties. Between his schedule and my wife's, we finally saw him about six months later. In three days, they ran so many tests, it would have taken at least three months, where I live. That was 2009 and the doctor told me the results definitely showed neurodegenerative brain disease (dementia). However, the results were unusual enough that he couldn't determine the cause with any degree of certainty."
In the meantime, John's local neurologist reviewed the results of his tests to date and suggested he may have an atypical form of FTD.
Finally, a More Definitive Diagnosis
In 2010, after John's 82-year old father died, John, concerned about his children and grandchildren inheriting the disease, wanted to contribute to advancing Alzheimer's research. He had given a sample of his blood to the National Cell Repository for Alzheimer's Disease (NCRAD). He followed this by donating his father's brain to NCRAD, which offers genetic samples and data for research.
"While I was under the impression I would not get my father's results, I was surprised to learn that families do receive a copy of the autopsy report. That's when I was surprised to learn with greater certainty that he did have Alzheimer's. A short time after I got the report, researchers found a rare type of Alzheimer's called frontal variance. It starts in the frontal lobe, but it's not FTD."
In 2011, John received his final diagnosis of Early Onset Atypical Alzheimer's Disease (frontal variant).  
International Advocate and Presenter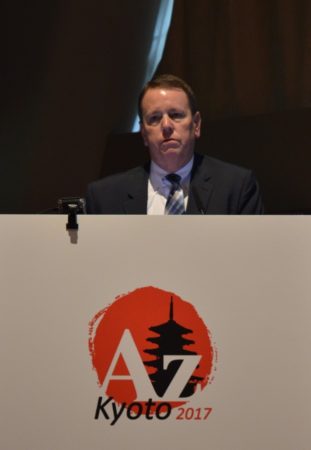 Despite his hectic schedule – earlier this year he spoke in Kyoto, Japan and before flying to Italy (a few days ago), he fit in time to talk with The Caregiver's Voice. John was invited to speak at the World Alzheimer's Day Conference in Milan. We are fortunate to feature him for World Alzheimer's Month in this VOICES with Dementia Column.
Mr. Sandblom's presentation, The Power Behind "Nothing About Us Without Us" underscores the importance of involving people with dementia worldwide in activities and decisions that impact them.
His proudest moment in advocacy is starting support groups run by and for people with dementia.  
Dementia Alliance International is unique in that it is run by and for people with dementia. Currently none of the leaders and staff take a salary. All are unpaid volunteers. Membership is free for people with a dementia diagnosis. Support Dementia Alliance International's grassroots efforts to empower people living with dementia. Your tax-deductible (in the U.S.) contribution goes directly to DAI's costs of hosting a website, running online support groups, and speaking at conferences. DAI members volunteer to educate people around the world in order to raise awareness and reduce the stigma of people living with dementia.
Thank you, Kate Swaffer for helping The Caregiver's Voice get in touch with John Sandblom.