Joe Potocny is a FUNNY guy and he lives with Alzheimer's and FTD.
Suspicions of Alzheimer's
Joe had suspicions that he might have Alzheimer's. Years later, in 2004, he received the diagnosis of younger onset Alzheimer's at age 60. Then the strange symptoms began. They weren't entirely consistent with Alzheimer's disease (AD). Three years after Joe's initial diagnosis, a PET scan confirmed frontotemporal lobe dementia (FTD).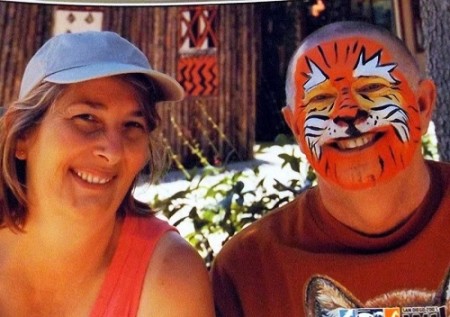 We met online about a year after I received a Google alert that Joseph Potocny added me to his circles and that I could add him back. I checked his profile. Who is this guy? Is he serious? What's with the face painted like a tiger? Who does that?
I read his updates and went to his website to find insightful commentaries about Alzheimer's research. I wondered: Is this guy a doctor? He writes informative posts. He has nearly a half-million views of his G+ page. Something's not adding up. I need to keep an eye on him.
Eventually, I added Joe to one of my circles and received a notification each time he added a post.
A month ago, I reached out to him for our VOICES with Dementia column. Our planned 10-minute introductory call lasted longer than an hour. Joe's an interesting guy and a FUN conversationalist. Time passed quickly.
I was curious. "How is it your G+ page has over 1,000 followers and nearly a half-million views?"
"I'd like to think it because of my magnetic personality, but it may be due to my being featured on The Alzheimer's Project."
HBO Documentary
He and six other people with dementia were featured in a much-publicized four-part HBO documentary in 2009. Joe Potocny's ten-minute segment begins near the 20-minute mark at the link above. He adds that of the seven featured, he is the only survivor. Six died within two years. It's a sad and lonely place to be after losing friends sharing in common a terminal disease.
Who is Joe?
Joseph Potocny retired at age 50. During a recent telephone call, he said, "For thirty years I developed and installed computer systems. Back then, my brain would soak up everything like a sponge. Today, when ideas come, my brain is" [he struggled to describe it and I volunteered] "like a Sponge Bob in a traffic jam." He laughed. "Everything stops. Years ago, I could juggle six to eight projects without keeping any notes. I knew something was wrong when I started writing myself little notes and then bigger ones and I still didn't understand my notes."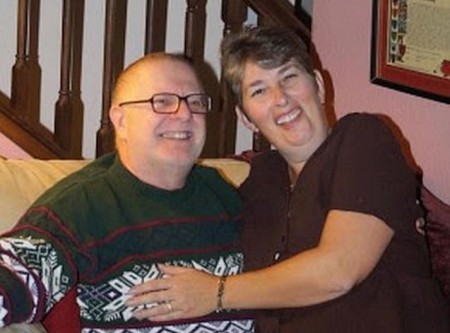 The consultant returned to troubleshoot after my new 4K screen went black during our interview. Unable to take notes, we agreed a restart would restore the screen. It did, and we continued our discussion.
He describes being afraid to leave his house. During another interview, he admitted that going out to get the mail could be dangerous. He might forget how to return home or worse, to return.
Years ago, he loved to travel and found change invigorating. Today, when his wife, Lynn, suggests rearranging furniture, it drives him crazy. Like a vision-impaired person, he wants everything where he's used to finding it.
He may once have been a warrior, but "today I'm a worrier… I worry about my wife after she leaves for work, just five minutes away. I keep worrying about her until she returns home. Sometimes, I'll call her during the day and she asks, 'What's wrong?'" "I just want to talk to you," I say.
Despite living with Alzheimer's and FTD, Joe is acutely awareness of his condition. He says, "I suffer from Depressed Distracted Stressed Syndrome" (DDSS) a diagnosis he coined after doctors diagnosed and then prescribed treatment first for depression; next, distraction and then stress, before finally realizing he had early/younger onset Alzheimer's disease. He's found others who share the same DDSS diagnostic progression leading to early/younger onset Alzheimer's disease. He wants to be sure more people grow aware of DDSS.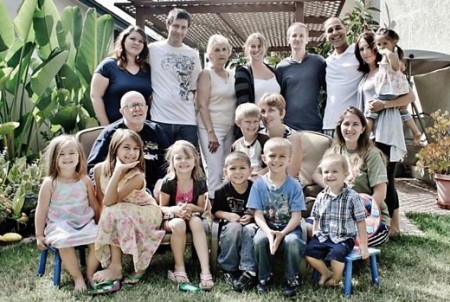 Joe has five children ages 29 to 42. In the HBO documentary he talks about his desire to "be finished when I'm no longer Joseph Potocny." It hurts his wife to hear him say this and even his eyes fill with tears as he faces the reality of his destiny. He has clearly spelled out his wishes (Do Not Resuscitate) in his Advance Care Directives. "If the Lord wants me to stay here, he'll keep me here. And knowing his sense of humor, he may keep me here. I've caused him enough anguish over 71 years and he has a perfect right to get back at me," he says, half-jokingly.
Although, he no longer blogs frequently nor keeps up his social media updates, his website remains full of informative posts at http://living-with-alzhiemers.blogspot.com/
We can always learn from people with dementia. Despite living with the limitations caused by Alzheimer's and FTD, Joe comes across as an intelligent, witty, at times feisty, and most of all FUN.
What's with the Tiger Face?
He and his wife took the grandkids to the San Diego Wild Animal Park and a face painter offered to paint their faces. While other adults were too mature to have their faces painted, Joe and Lynn stepped forward for an adventure much to the surprise of their grandchildren… and a lot of mature adults.