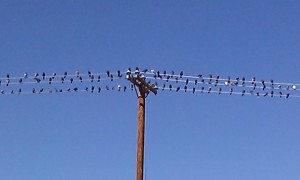 It depends on the purpose of the group.
Do you want to attend a caregiver group, start a new support group, or are you a professional referring a client to a support group?
There are three kinds of dementia support groups.
Each of the three is reviewed below concluding with a brief discussion of additional considerations.
1. Caregiver support group
A support group for caregivers caring for people with dementia is a place to share information. Members representing the entire range of care (early to late dementia) share their experiences, ask questions, and help one another learn what to expect during the course of the disease. Ideally, it's a place to feel supported and have hope–a place where tears are dried with laughter.
CAUTION: If a caregiver needs to bring a loved one to support group, caregivers will feel uncomfortable sharing their experiences candidly. Although the loved one may appear not to understand, s/he does comprehend at an emotional level, which will have long-term consequences (e.g., trust issues, fear).
2. People with dementia
People living with dementia gather to discuss issues such as their level of independence, abilities, emotions, and how they are stigmatized in society.
Those whose abilities are remarkably intact may drive to the support group location.
Others' whose abilities are increasingly threatened by the onslaught of dementia's destruction, may meet at a support group during the same time but a different location than the place their caregivers meet.
Memory Cafes gained traction in the U.K. as a place where people with dementia gather and feel normal again. They made their debut in the U.S. almost a decade later. For more information, visit Memory Cafe Catalyst.
3. Hybrid blend of carers and people with dementia
These are hybrid support groups of caregivers and people with dementia who gather at a restaurant, coffee house, or even someone's home. Their purpose is more social and light-hearted.
While caring for my father, and feeling distanced from non-caregiving families who truly had little understanding or appreciation for the life of a caregiver, my husband and I strengthened our ties with fellow caregivers by inviting them to our home for the holidays. Early on and before most of our loved ones needed skilled nursing care, caregivers and our family members living with dementia celebrated special occasions together.
Sharing time together with people who share a similar experience–particularly, caring for a loved one with dementia–reduces a remarkable amount of stress, while making each feel stronger. 
Additional considerations
Additional considerations of support groups include support groups for men and virtual support groups.
Support groups for men
Gene Conrad has lead the charge in advocating for support groups for men. Read Dr. Conrad's article here explaining how a support group for men is structured while answering a common concern men are afraid to bring up in a group with women.
Virtual support groups
Virtual support groups are growing online but many still occur by phone.
Whether you chat online by video using devices such as Skype or Google Hangouts, or use the many online forums such as Caring.com Ask the Expert or online support groups, there are many options available to you to connect with others.
You can meet the old-fashioned way–by phone. Teleconferencing programs are available–some are free such as FreeConferenceCall.com.
When forming a support group whether in-person, online, or by phone, attendees should decide together what purpose it will serve–for caregivers only, for people with dementia, or a hybrid group (combination of the two).