When do you have the talk? No, not that talk!
When do you have the talk with your parents about their estate plan?
Answer: Now.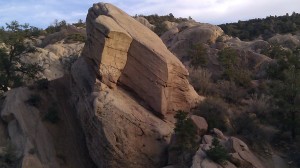 When my husband and I created our estate plan a decade ago, our attorney recommended we review our plan once every five years. After the markets declined, who has any money left that needs a plan? 😐

Start now, while your parents are able to make decisions. The sooner you start talking about these uncomfortable topics, the easier it will be to set up these plans before they are unable to make decisions. Plus, the discomfort you'll feel now will be mild compared to the pressure you'll endure as you rush to make a (potentially rash) decision.
When I began caring full time for my father, I couldn't understand why he didn't have a plan.
At age 85, he insisted he would live to 100 and didn't want to commit because, "What if I change my mind?"
"That's okay," I'd reply. "Just get a plan in place and it will be easier to change than to create a new plan."
Months later, he named me his Power of Attorney (POA) and as we flew from his Wisconsin home of 45 years to California, where he would live with us, I wondered if that POA were enough. It wasn't.
We had to clear out 45 years of possessions in his Wisconsin home then sell it. We searched through piles of paperwork, and located a number of accounts he held. We even found U.S. Savings Bonds used as bookmarks, in between pages of newspapers stacked 18 inches high, and six-figures worth of bonds in between two books in a living room bookcase.
Despite earning $5 on average per hour as a machinist, my father saved enough money, thanks also to my late mother's frugal ways, to be cared for until he died.
We found six-figures worth of bonds
in between two books in a living room bookcase.
Still, he did not want to put together a plan until he was living with my husband and me. While Alzheimer's claimed his brain and my siblings and I were not talking, I didn't want to deal with any litigation after he passed. Given his state of mind at the time,  I sought a voluntary conservatorship with the help of a CPA and elder law attorney.
Had my father make a decision sooner, I would NOT have had to jump over unnecessary hurdles to put together his estate plan.
In "Planning for Incapacity," Elder Law Attorney, Christine Brown writes about the different legal documents we should have in place such as a Trust, Durable Power of Attorney, Will, Advance Directive for Health Care, and Beneficiary Designations.
Next week, receive more tips from Attorney Christine Brown in the article, "When should you have 'The Talk' with your parents?"