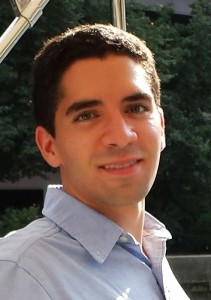 Guest post by Omar Metwally, MD
Health tech isn't just a buzzword anymore. It's a movement that's promising to make patients', caregivers', and doctors' lives easier.
It's supposed to save everyone money, help coordinate care, and help keep patients compliant with their meds – lots of buzzwords you'll hear, especially in the San Francisco Bay Area, where health tech was born.
I've cared for my grandfather most of my life. He taught me how to build computers, create software, and led me to fall in love with technology. He's also the reason I decided to become a physician and devote my life to patients and their families.
After completing my medical education, I decided to combine my software development skills with my knowledge of how the human body works by moving to San Francisco and founding a health tech company with my friend, a former Google employee with several years of experience as a lead analyst turning query data (all of the things billions of people search on Google each day) into meaningful information.
We both realized early in our endeavor that while older adults stand to benefit the most from technology, they're excluded far too often by software and hardware designed without their unique needs in mind. We also realized that shockingly few websites and services exist to help caregivers with the remarkable but challenging work they do.
My co-founder and I both have physicians and/or nurses as parents. We also both know firsthand how rewarding and challenging caregiving can be. We decided to devote our professional lives to helping caregivers because it's something that we're both deeply passionate about. To make sure we were building a tool that would make their lives easier, we interviewed countless caregivers and asked them about their unique challenges and daily responsibilities. At every step of the way, I put our app in the hands of the same older adults who would be using it on a daily basis and asked them for feedback. We changed everything from font and button sizes to menu items to make sure it was as intuitive and easy to use as possible.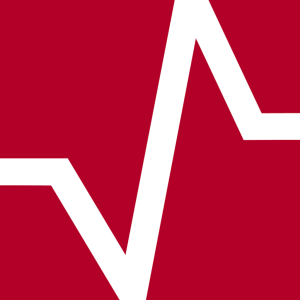 And so PulseBeat was born. 
PulseBeat is a service that helps caregivers monitor loved ones with chronic disease using everyday consumer wearable devices. Despite the hype that wearable devices (such as Fitbit, Nike Fuel, and Jawbone) are receiving in the media these days, older adults are actually the first users of wearable devices! (think Life Alert). We're going beyond Life Alert to collect information such as the number of steps a person takes, weight, blood pressure, and subjective symptoms and sending it in real-time to family caregivers, who can receive alerts at the first signs of changing health.
Our goals are to help older adults stay independent for as long as possible, make caregivers' lives easier, and empower both patients and caregivers to engage in making the best decisions possible about their health. Knowledge is truly power, and when it comes to the health of your loved ones, why miss out?
As a token of our appreciation to the countless caregivers who've helped us, we've decided to make PulseBeat a free service. No monthly fees, no ads, no credit cards. Visit www.pulsebeat.io [Most recent most 2014 at https://pulsebeatapp.wordpress.com/] to try it out and tell us what you think.
Omar Metwally, MD is a physician, health technologist, and founder of PulseBeat. He is passionate about wearable computing and creating software that engages older adults to participate in their healthcare. He is based in San Francisco, where he enjoys long-distance running and hiking.