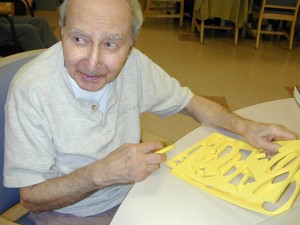 After my father who lived Alzheimer's lost his ability to be understood, I tried even harder to adapt caregiver communication skills so we could connect.
Then both of us seemed to make a discovery.
It had been there all along – my father had found an alternate way to connect and I would soon join him.
It's All About the Emotions
After a difficult week wrangling estate-related legal and financial issues against a backdrop of uncooperative siblings, I gathered enough strength to greet him with a smile and joyful tone.
I tried being as upbeat as appropriate and he often mirrored with a smile. After all, who wants to spend time with a dour sourpuss?
"Are you okay," he asked?
The clarity of his question caught me off guard as he had been speaking unintelligibly for some time.
"Uh-well, I…"
"How are you?"
Is this my father? What happened to Alzheimer's?

"Well, not as good as I hoped. All this paperwork is making me crazy."
"Well, forget about it for a while."
What? 
Beyond his advice, I was taken by his perceptive assessment of my emotional state and his coherent replies. Just like that – out of the blue.
Alzheimer's Rollercoaster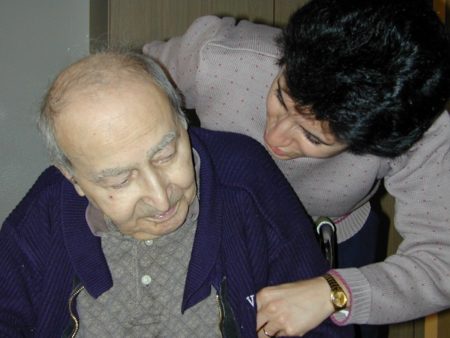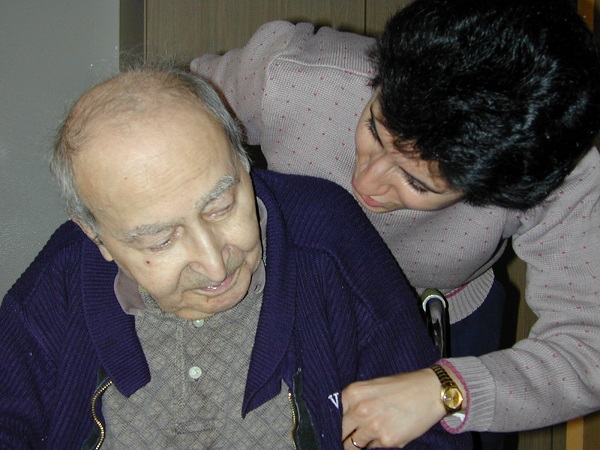 It's not surprising that caregivers wonder if their loved ones are faking cognitive impairment; especially, when they respond lucidly.
And just as the window opened to allow two people to connect, it closed abruptly. In an instant, he was gone and back to the unintelligible expression or aphasia. The highs give us strength, hope, and joy. The lows hurt deeply.
As Alzheimer's disease drags people deeper into cognitive decline, we have to keep our eyes open to find other ways to connect.
They may forget that you visited.
They may forget they just ate.
The one thing they won't forget is how you make them feel.
If you smile, speak and even touch them gently, they feel safer with you.
If they feel you're connecting with them and affirming their view of the world, they'll feel comfortable with you.
Read Jenn Sinrich's article, Ways to Maintain an Emotional Connection with an Alzheimer's Patient- Reader's Digest
View this two-minute animated short by Rachael Wonderlin of Dementia by Day to help us foster more rewarding communications with people with dementia.