How to travel with people living with dementia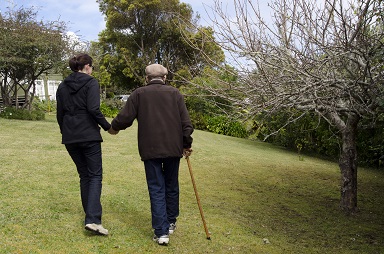 Guest article by Derek Hobson-Nahigyan
Surprisingly, most family caregivers decide not to travel with loved ones living with dementia. They figure, if the family wants to be together, then they'll have to visit. Bringing the family to you is a reasonable option, but you shouldn't fear traveling; especially, given the technological advances to make life easier.
What is the best way to travel?
In general, if you talk with caregivers about their experience traveling with an elder living dementia, they'll tell you the best way is the most direct–by car or plane. Taking the train or bus, while potentially more cost-effective, can be more stressful. Numerous stops, combined with disorienting symptoms of dementia, may result in one getting lost just trying to use a restroom.
When you're driving, you can better control the environment and help your loved one if s/he experiences sundowning or mood swings.
Airport staff is equipped to help you assist your loved one through the confusing maze of air travel, today. Be sure to request assistance when you book your flight. Even though your loved one may not require a wheel chair, this will expedite processing through the terminal and security until you reach the departure gate and then to the baggage claim area.
What is the best place to travel?
The best places one with dementia may enjoy are those that are familiar–whether old neighborhoods and family homes or places visited from years ago and still fondly recalled.
Familiar places also have the advantage that if your loved one should become lost, you have a better chance to locate him/her. And if you still know people there, you can involve them via social media, such as Twitter and Facebook. Not long ago, a senior was missing in Issaquah, Washington, when the family posted a notice on Facebook. Less than a day later, he was found. Although, social media can facilitate locating a lost loved one in an unfamiliar place, it's easier when the place is familiar.
If you are traveling to an unfamiliar place, bring keepsakes that trigger positive reactions in order to comfort your loved one in case, s/he becomes agitated and upset.
Which technological advances can help locate elder loved ones?
There are devices to help find elders with dementia who wander. The Alzheimer's Association's MedicAlert and Safe Return offers two products to help locate wandering loved ones with a tracking system. In addition, more companies are targeting the elderly demographic with innovative apps/products to help monitor their whereabouts. Some of these devices are easily affordable while others cost more money. It's best to weigh your options between peace of mind verses cost.
Travel with your elderly loved ones living with dementia is possible if you weigh three items–mode of travel, location, and technological advancements.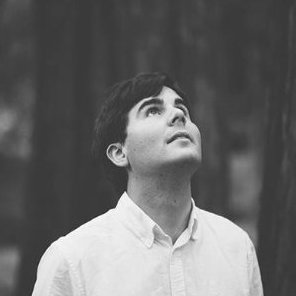 Derek Hobson, BA is the editor for Concierge Care Advisors, a senior care referral agency. He developed a passion for elder care when he became the primary caregiver for his grandmother living with dementia. Since then, he has sought to inspire fellow caregivers. "There is no success without hardship."
(This article has been edited by The Caregiver's Voice.)