Transforming Healthcare for Seniors and their Caregivers through Technology

Guest Article by Kimberly O'Loughlin
Today's health care environment can be confusing and complex for seniors and their families.
As seniors age and their health conditions progress, often their adult children who step in as caregivers. Today, more than 43.5 million Americans provide help to an adult family member. More than 30 percent are also raising children while 75 percent work outside the home.[1]
This role reversal results in greater stress for families balancing home and work lives, while trying to keep aging parents or grandparents safe, healthy, and independent.
A sense of independence is ingrained in our elders, despite their increased need for help with declining health.
In a recent survey by Philips and the Global Social Enterprise Initiative (GSEI) at Georgetown University's McDonough School of Business, 96 percent of senior respondents said it is important to be as independent as possible as they get older. This need for independence is crucial and should be kept in mind when making healthcare and lifestyle decisions.
Fortunately, today we're living in an era of connected health.
Technological solutions empower, support, and give peace of mind
to caregivers and seniors, while helping them
stay connected with consistency across the health continuum.
Technology is transforming care and helping seniors stay safe, healthy, and connected in four ways.

Helping prevent and detect falls
An estimated one out of three adults age 65 and older falls each year. The fall rates increase sharply with advancing age.[2] Medical alert services empower seniors to live independently knowing they can get help in an emergency. Solutions connect seniors with trained professionals who will get them assistance. Some technological devices can both detect a fall and activate a call for help. They are comfortable and discreet and won't burden or embarrass the user. New wireless medical alert devices are available with advanced location technology and two-way communications, so seniors feel safer and more secure away from home. For seniors not yet ready for a medical alert service, mobile response apps help protect them through their smartphones and tablets.
Empowering seniors and enabling better care
Wearable devices are powerful tools that empower seniors to be active and independent while staying safe. Mobile alert services, remote patient monitors, and fitness trackers can be integrated with other devices to help make communication and monitoring easier. These devices also capture important data about behavior and eventual outcomes – a function that has exciting possibilities for improving outcomes, reducing hospital re-admissions, and increasing patient satisfaction.
Providing access to information about your loved one's health and well-being
Today's solutions include vital sign monitors, motion detectors that signal when users are moving about, and fall detection systems. There are also medication management services that ensure seniors take the right medicine at the right time – something that's especially crucial for those dealing with numerous health conditions and treatment plans with multiple medications.
Transitioning from hospital to home
After a hospitalization can be a particularly difficult time for seniors. An effective health continuum is crucial to recovery, and telehealth technologies can help transition patients from the hospital to their homes. Telehealth allows healthcare professionals to monitor and care for patients remotely and effectively, delivering integrated, high-quality care while seniors recover in the comfort of their homes.
Today's innovative technologies help alleviate worries and deliver better care at lower costs. By using these solutions, seniors and their caregivers can navigate today's complex health care environment with peace of mind, safety, and a much-desired sense of independence.
[1] National Alliance for Caregiving, Caregiving in the U.S., Nov 2009
http://www.caregiving.org/data/Caregiving_in_the_US_2009_full_report.pdf
[2] Promoting a National Falls Prevention Action Plan, Research Review Papers, Stevens, Judy, PhD, "Falls among Older Adults – Risk Factors and Prevention Strategies," page 3.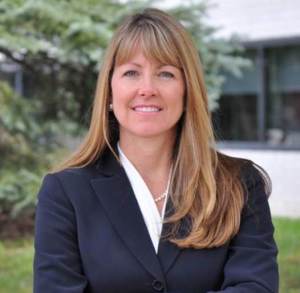 Kimberly O'Loughlin is Senior Vice President and General Manager of Philips Healthcare, Home Monitoring.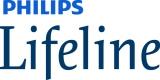 She leads the global business serving seniors and their caregivers with safety, health and connected solutions including Philips Lifeline emergency response services, medication management solutions and a cognitive health service. Kimberly has over 25 years of leadership experience at companies that include Vonage, AIG, and AT&T.