Finding the Right In-home Caregiver
Guest article by Lynette Wilson Juul, MS
In recent articles, I've described the JOYOUS experiences I've shared as a caregiver in assisted living facilities, group homes, and during my current role as an in-home caregiver. Over the years, I've responded to many interview questions, ranging from the typical to those inviting me to relate challenging experiences and the joyful times.
In order for family members to make the right decision, they must look beyond my one-sheet caregiving flier and listen carefully to how I respond to their questions.
Many families don't know what to ask when hiring an in-home caregiver. What follows are recommended topics that reach beyond the typical questions about previous employment, training, and references.
Subjects to ask about when interviewing a potential in-home caregiver
Flexible Scheduling and Reliable Transportation
When emergencies arise, and they will, contingency coverage is a must. Can the candidate be there? This is critical, especially in a twenty-four hour care rotation where others are counting on the caregiver for relief.
Difficult Individuals
Let's face it. Working with people who have impaired memories is not always easy, especially when the same question or comment is uttered over and over and over. Ask the caregiver candidate to share an instance when a client's repeated questions have become an issue.
Conflict Resolution
If you are not already talking about this, then start! I have worked with families where members refuse to communicate with each other, thus placing ME in the awkward role of "Moderator." Note to families: Don't let your personal problems interfere with the caregiver's role!
Meal Preparation
No one expects Rachael Ray to cook for a loved one, but a caregiver may need to prepare simple meals. Find out if they can!
We want someone who WANTS to be part of Mom's life.
Pets
It may sound bizarre, but I have been in homes that are occupied by all kinds of critters! Caregivers need to know what kinds of pets, if any, live in the home. Ah-Chew! Is the person allergic to any animals?
Driving
I have transported almost everyone I've cared for in my own vehicle, but some families may allow use of their cars for transportation to certain activities. Clarify this with the candidate. And make sure their liability insurance covers any damages!
Emergency Contacts
A no-brainer, right? Wrong! I have actually started assignments where the family has forgotten to tell me where I can find this critical information! (Hint: It's usually on the refrigerator or near the phone!). If not, then where is it?
Job Duties
Be specific. You may be looking for a CNA or PCA if your loved one has medical issues, or you may just need a companion to provide friendship and oversight. Be clear about this in the beginning to avoid confusion later on.
The caregiver candidate's responses are key to how comfortable families feel inviting the caregiver to care for their loved one.
My most memorable interview occurred last summer. The individual was present, as well as her son, daughter-in-law, and another caregiver. Many questions were asked, but one statement resonated with me.

In one inspiring sentence, the daughter-in-law summed up her family's needs: We want someone who WANTS to be part of Mom's life.

What a wonderful way to convey what they need in a caregiver–one willing to know their family member as a whole person, complete with a distinctive personality and past that is still very much alive inside an aging body with a forgetful mind.

I am grateful this family hired me as the right caregiver for their Mom, who has brought me tremendous JOY. I believe, the JOY of helping others is NOT about the money!
By asking the right questions when interviewing, a family will be better able to find the right person to care for their loved one.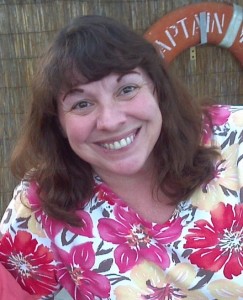 Lynette Wilson Juul, MS has experienced the joy of caregiving both professionally and personally. For twenty-five years, she assisted people with a variety of disabilities. During the past decade, she has narrowed her focus to aiding families who have a memory-impaired loved one living at home. This has included her father-in-law, Ole Juul, who lives with dementia in the Bay Area of California. Lynette and her son Peter were featured caregivers on The Caregiver's Voice.