According to the Alzheimer's Dementia International, almost 47 million people around the world have dementia caused by Alzheimer's, Lewy body, vascular, frontotemporal lobe, Parkinson's, including rarer causes. In the U.S. alone, over 15 million people care for the 5.4 million diagnosed with dementia. Worldwide, this figure rises to above 100 million. Because there is no cure, many seek alternative methods for slowing the symptoms. Some work better than others.
Herbal Remedies
The Alzheimer's Association explains that many claims are made about the helpfulness of certain dietary supplements and other herbal remedies. However, the organization points out that these products are not subject to the same scrutiny by the FDA that prescription drugs must undergo. It notes that there may be some validity to the claims made about these supplements, but because they aren't properly regulated, as of right now, they simply aren't safe alternatives people with Alzheimer's.
5 Therapeutic Practices for People with Alzheimer's
Thankfully, there are many non-medical, substance-free therapeutic practices that have been shown to have positive results for people with Alzheimer's.
1. Call on a four-legged friend.
The work of service dogs is constantly expanding. And today they're used to provide support to many people with disabilities, including the visually impaired, people on the autism spectrum, people with PTSD, and more. They're also being used more frequently to help people with Alzheimer's and other forms of dementia. As this article notes, service dogs are being trained to help people with Alzheimer's in many ways. They can help them with daily tasks, such as bringing them medication and showing them where their clothes are kept, guide them home safely, and improve overall wellbeing by allowing the person with Alzheimer's to have more independence, confidence, and unconditional love.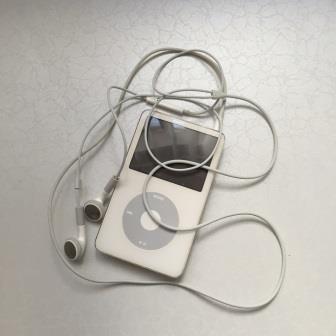 2. Listen to music.
SeniorAdvisor.com recommends using music to soothe a person with Alzheimer's. Familiar songs from their mid-teens to early-20s  can be used to spark memories.
3. Exercise.
Staying active is great for everyone, including people with Alzheimer's. WebMD.com notes, repetitive forms of exercise, such as indoor cycling or walking, are especially beneficial because they "lower anxiety in people with the disease because they don't have to make decisions or remember what to do next."
4. Continue familiar activities.
A person's favorite activities do not have to come to an end as the disease progresses. In fact, participating in familiar activities is beneficial. For some,  religious activities can keep them feeling connected.
5. Prioritize hygiene.
Though it isn't a therapy, per se, adhering to certain hygienic practices can keep a person with Alzheimer's comfortable and more physically healthy. This guide for caregivers explains the importance of and provides tips for maintaining hygiene for people with Alzheimer's. For example, setting a time for bathing before the disease has progressed may make it an ingrained habit. By taking steps to keep a person with Alzheimer's clean, the caregiver will help avoid skin infections, gum disease, and other harmful illnesses.
If you'd like to learn more about these and other alternative therapies, the Fisher Center for Alzheimer's Research Foundation recommends asking a doctor, nurse, or social worker. Some care facilities may offer these therapies or help you get involved with the programs offered in your area. As we continue to search for a cure, these non-medical therapies can be a great way to improve a person with Alzheimer's overall well-being.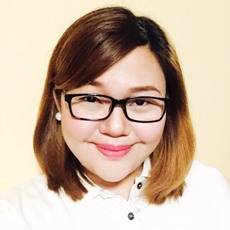 Patricia Sarmiento is a health and fitness blogger who loves sharing what she's learned about living a happy, healthy lifestyle and other health-related topics. A longtime athlete, she continues to make fitness a focus in her everyday life. She lives with her husband, children, and the family dog in Maryland. Find her and follow her at her site, Public Health Corps.
Edited by TheCaregiversVoice.com