How do you talk to your children about the next chapter in your life?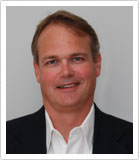 One of the most difficult topics to discuss with your children is the next chapter in your life.
While they may be worried about you and want the best for you, you also want to maintain your independence and freedom. Making your wishes known now is the best way to deal with life changes in the future.
There are 3 important issues you may want to touch on when discussing your future with your adult children.
The first is your health and taking care of yourself.
It's no secret that as we get older we face more and more health concerns. You will want to assure your kids that you will continue to take good care of yourself and get regular checkups. It is everyone's responsibility to take the appropriate measures when it comes to your healthcare. The longer you can stay well, the longer you can live the independent lifestyle you choose.
Second, where you will live when you retire?

It's important to communicate your wishes and concerns to your children now so that when life throws you surprises, you will already have a plan in place. Do you want to remain at home or move into, for example, an assisted living community? This will help prevent trying to make important decisions while under the stress of a difficult situation.
The advantage we all have now is that technology is helping support seniors in their wish to live independently longer.
Products like MobileHelp's mobile medical alert system can give seniors and their families peace of mind knowing they can get help anywhere, anytime at home or away. Enhancements like the myHalo auto fall detect pendant can actually detect a fall and call for help automatically, even when you can't press the button yourself. It's just another layer of security to help seniors stay living the way they choose for longer, which can also be a great financial advantage over the cost of assisted living. Delaying those costs for even a few years is a boost to your bottom line.
Last, discuss your financial matters with your children.
It is up to you how much of your finances you want to discuss with your children. At the very least, lay out your plan for the future. Share your goals and expectations and where you hope to see yourself financially in the next few years. This will help prepare them to assist you, if need be.
Helpful tips to make communication easier with your adult children:

Be Direct – When you want to say something, it's best to be direct. You and your children know that it isn't always easy to discuss the future, but being direct will help get the message across more clearly without many misunderstandings.

Listen – Not only do you have something to say, but so do your children. Say what you need to say, but don't forget to listen to their concerns as well.

Pick the right time – When you are having an important discussion, make sure the time is right when you can focus. Be prepared and don't discuss important issues on a whim.

Have fun – This is the time to enjoy yourself. It's important to share special memories with your family and loved ones. Plan fun activities, go places together, and enjoy how these times will bring you closer and make future discussions easier.
Finally, it is important to discuss your freedom and independence.
Explain why it is important for you to continue your lifestyle, but at the same time listen to your children's concerns. As we get older, driving also becomes an issue. Plan for when the time comes and you need assistance with going places. A mobile medical alert system is one way to help you remain independently safe at home or on the go for as long as possible. This alone should give everyone peace of mind.
For additional information, click to watch this video on How to Talk to Elderly Parents about the Future.
Robert Flippo is President and CEO of MobileHelp During the past 16 years, he has worked in both start-up environments and Fortune 50 companies. Flippo has experience in forming high-performance teams and has held executive roles at high-tech companies such as Motorola, Boca Research, and Emergin Incorporated. He holds 7 US patents for communications systems and is a member of the Board of Directors of MAMA, the Medical Alert Monitoring Association.
(Edited and formatted. TCV Ed.)