Protecting Elders from Fraud
Guest article by Deb Citrin, MBA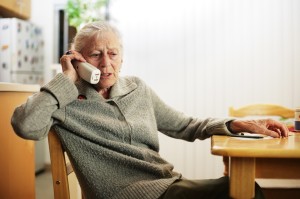 It's an unfortunate reality that scams targeting the elderly have become more and more prevalent, with new fraud schemes emerging constantly. These scammers can be relentlessly creative, leaving seniors in vulnerable positions, and in some cases devastated by their losses.
There are many types of elder fraud committed every day including advance-fee scams, identity theft, homeowner scams, so-called "robo call scams," and cash fraud. Scammers call posing as a representative of a trusted company seeking personal information, or they use a computerized autodialer allowing them to place tens of thousands of calls daily. You may receive official-sounding mail or emails seeking a fee for receiving a fake service, or a notification of collecting an "inheritance" and needing to prepay a fee to a "lawyer." Homeowners are targeted with a variety of scams involving everything from "impending foreclosure" to phony service calls.
And sadly, it's not always strangers who pose a threat. According to the National Council on Aging, more than 90 percent of all reported elder abuse is committed by an older person's own family members, most often their adult children, followed by grandchildren, nieces and nephews, and others.
Given these realities, it's important for you and your family to understand the risks of fraud, learn what to look for, and take the necessary steps to protect yourself. Make sure you follow these tips to keep yourself, your loved ones, and your nest egg safe.
Fraud prevention tips
Be wary of robocalls that feature a computerized message, instead of a person on the other end of the phone. Never provide personal information unless you know to whom you're talking.
If anyone calls or emails you offering an opportunity to collect a windfall payment or prize, remember the old adage: if it sounds too good to be true, it is. Don't be taken in by scams that offer large payouts simply by paying an up-front fee. Only the scammer makes money: yours.
Keep your social security number, credit card numbers, account PIN numbers, and other personal information to yourself. Remember that your bank and other companies you do business with will NEVER call you and ask you to "confirm" this information—that is a common scam.
Don't be pressured. If you feel pressured to make a decision or purchase, or if you are unsure of whom you are talking to, just say NO and hang up.
At home, open your door only if you recognize the person at the door. No one likes to be rude, but it's better to be safe than sorry.
Never sign any document that you do not fully understand. If in doubt, enlist the assistance of a trusted friend, family member, or advisor. Never sign blank checks or forms.
Keep a close eye on bank statements, credit card bills, and invoices to spot any suspicious activity that could indicate identity theft. Requesting a free copy of your credit report annually is a good way to spot potential problems.
Shred your old bills and paperwork to make sure your personal information can't be accessed by "dumpster diving" thieves. And make sure your mailbox is secure.
For home repair projects, always get a second estimate and call the companies' references. Never pay for the work in advance—unscrupulous contractors may take the money and run.
Never use an untraceable wire service to transfer money. If you have to wire money, manage the transfer with your bank and make sure they can trace the recipient.
Remaining vigilant is your best protection against those looking to cheat or scam seniors. If you think you or a loved one has been the target of elder fraud, contact your state's Department of Consumer Protection to report the abuse. For more information, visit the Dr. Marion's Guide to Avoiding Elder Fraud on the Philips Lifeline resources page. [Updated 12/4/2017: Philips Lifeline Caregiver page – Elder Fraud article not found on site.]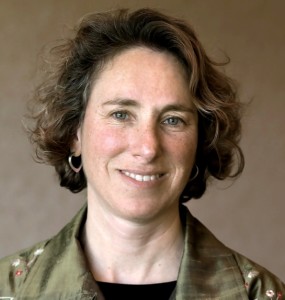 Deb Citrin, MBA, Senior Director of Strategy and Business Development, at Philips Home Monitoring, a business unit within Philips Healthcare, which is focused on developing and providing solutions that help seniors and caregivers of at-risk seniors enable successful aging in place. Offerings include the Philips Lifeline medical alert service featuring AutoAlert–an automated fall detection notification system.