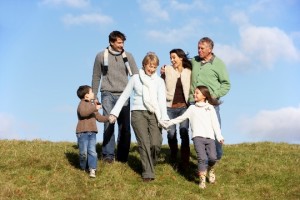 A diagnosis of dementia can be devastating, to you, your family, and all who care for you. Should you ever face this diagnosis personally or with a loved one, personal financial and health care decisions will become more difficult as the disease progresses.
What if there was a way to resolve these issues while you still had capacity?
What if you could make decisions now about the health care you desire when you are incapacitated, and make your choices now about who would make those decisions for you then?
What about a document, which would outline who would handle your finances, pay your bills and take care of your home?
What if there were a way to avoid a court ordered probate after you were gone?
The good news is such documents exist. You can express your wishes and preferences regarding who you want to (1) manage your assets, and (2) make personal/medical decisions in the event you become incapacitated. You can also prepare now to avoid a probate after you are gone.
The time to act is now! It is never too soon to be prepared for the unforeseen, while you still have legal capacity to make those decisions. Merely being able to sign your name is not enough.
1.  Trust
A Trust is a written expression of your desires regarding the management of assets during your lifetime, as well as how your estate will be distributed upon your death. The Trust you created will be for your own benefit for as long as you live. The Trust provides for management of your assets during your lifetime and names someone to assume that responsibility if you become incapacitated, which can often eliminate the need for a conservatorship.
At the time of your death, the Trustee will manage the Trust pursuant to your written instructions, which includes instructions for distribution of your assets after your death, and avoiding a probate proceeding.
2.  Durable Power of Attorney
A durable power of attorney (DPA) is a written instrument in which you (the principal) appoint another person or persons (the agent or attorney-in-fact) to act in your place. The DPA gives the agent the authority to manage your assets. You, as the principal, may also limit the extent of an agent's authority by setting forth the entire scope of the agent's duties in the durable power of attorney.
The DPA will specifically state whether it is effective immediately upon execution or whether it becomes effective at a specified future time (a "springing" power of attorney) or on the occurrence of a specified event, such as your incapacity. Once the principal becomes incompetent, he or she cannot revoke or change the power of attorney.
3.  Advance Directive for Health Care Decisions
An advanced health care directive (AHCD) is a written instrument in which you (the principal) appoint another person or persons (the agent) to make health care decisions on behalf of the principal upon the principal's incapacity. The agent must take action in accordance with the advance directive.
Authority Granted: The principal authorizes an agent to make decisions about the principal's health care, which includes any care, treatment, service, or procedure to maintain, diagnose, or treat an individual's physical or mental condition. It also includes the power to decline, discontinue, or not to begin any health care. The agent may also make decisions affecting the principal after death (i.e., organ donation(s) and burial and/or cremation). An advance directive can be drafted to reflect the desires and needs of the individual principal.
4. Beneficiary Designations
Certain assets are not transferred into the name of your Trust (e.g., life insurance policies, Individual Retirement Accounts (IRAs), Annuities, 401K Plans). Check the beneficiary designations on these assets to make sure that they reflect your current wishes and do not contradict the terms of your Will or your Trust. The beneficiary designations will dictate how that particular asset is distributed despite what the Trust or Will states about that asset.
It is never too soon to put into place the foregoing documents to empower your family upon your incapacity or death. At the very least, they insure that your personal wishes regarding your financial and health care issues will be honored when you are no longer able to make those decisions for yourself. Most importantly, during a time of severe stress and emotional trauma, they give your loved ones the gift of peace of mind.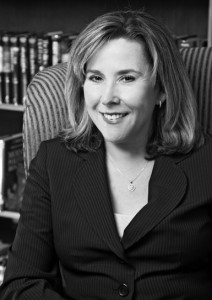 Christine Brown received her bachelor's degree from U.C. Santa Barbara and is a 1992 graduate of the University of the Pacific, McGeorge School of Law. Her firm concentrates on elder law with an emphasis on Medi-Cal long-term care planning and the concerns of the elderly, including estate planning, special needs trusts, trust administration, probate, and conservatorships. Please visit Christine's website, which contains information on elder law and estate planning issues. Sign up for her free monthly e-newsletter.