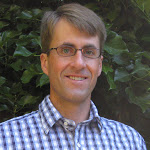 By Chris Rodde
Consumer product reviews are all over the Internet. If you're considering purchasing anything from a mattress to a weight-loss product, you can easily find opinions from hundreds to thousands of real people who have used these products. But the same isn't true of much more important buying decisions, such as choosing a senior community for an aging loved one.
But that's beginning to change, thanks to forward-thinking companies that are recognizing the consumer demand for more in-depth and unbiased information at their fingertips. That's what the Internet is all about, and caregivers are flocking to the Web for information on medical care, legal information, stress relief and the virtual support systems that can help them through the most difficult caregiving situations. When it's time to choose a senior community, those same support networks can prove invaluable to help families navigate this challenging transition.
How Online Senior Community Reviews Can Help
The decision to move a loved one to a senior living community isn't an easy one—and that's just part of the process. You may not be certain what type of senior community is right for mom or dad, or which of the dozens of senior communities in your area are the right match for your aging loved one's needs.
Senior communities all serve the same purpose—to provide safe, secure and home-like residential care to aging and disabled adults who are unable to care for themselves safely at home. Beyond this, senior communities can vary pretty significantly in the services and amenities offered, the quality of care provided, compliance with regulatory guidelines, staffing ratios, activities and more.
…unbiased senior community reviews can help.
You can find some of this information on a community's website or in a brochure, but what's it really like to live in a senior community? How accommodating is the staff? How tasty is the food? How much control will your loved one have over his daily routine? These are questions that can't be answered by reviewing marketing collateral alone, but unbiased senior community reviews can help.
Real, Unbiased Feedback from Real Consumers
If you tap into your personal network, you might find a few people who know someone who has had a loved one in a senior community. But to access vast amounts of this type of personal feedback for several communities you're considering can prove a cumbersome task. Online senior community reviews give you access to dozens to thousands of reviews from real people with real-life experiences with these communities, providing insights into the daily life of a resident that aren't obtainable elsewhere, at least not without a good deal of legwork.
Online senior community reviews give you access to dozens to thousands of reviews from real people with real-life experiences with these communities….
When you're agonizing over placing your aging loved one in a senior community, your time is valuable. Instead of hitting the streets to get personal recommendations, you'll soon be able to find consumer reviews and unbiased ratings with a few clicks of the mouse.
What Makes a Good Senior Community Review?
When you're looking for senior community reviews, you want true, unbiased information. You're not looking for vague reviews a writer has been compensated to provide. You need to be armed with all the facts, opinions and information you can get your hands on, and you need to do it quickly.
What if you could access dozens of in-depth reviews and standardized ratings for senior communities in your area, all in one place? SeniorHomes.com has implemented a comprehensive rating system designed to help consumers directly compare multiple facilities, while providing a platform for residents and families to share their real-life experiences and opinions. These ratings include scores for:
Staff friendliness, as well as issues with turnover and staffing ratios.
The facility itself, such as cleanliness and updated furnishings, as well as the available amenities on the property.
Quality of care, such as prompt attention to concerns, adequate care for resident needs and whether the care provided inspires confidence and trust.
Dining services, including the ability for residents to choose dining times, accommodation of special dietary needs and the quality of the food provided.
State inspection results.
Ratings for each of these metrics are based on a proprietary algorithm. Consumers can also access individual written reviews from residents, families and visitors who have had actual experiences with communities across the U.S., providing a valuable resource for families seeking the most in-depth information available to aid in the decision-making process. Soon, the same technology that allows you to evaluate the overall opinion on thousands of other consumer products will be available to help you make the right decision when it's time to consider a senior community for your loved ones.
Chris Rodde is the CEO and co-founder of SeniorHomes.com, a free resource for people looking for senior housing or senior care for a loved one or themselves. SeniorHomes recently launched a national ratings system to help seniors and their families make more informed decisions. Click to learn more about the ratings program and the Best of Senior Living Awards.