Change of Pace at Zzyzx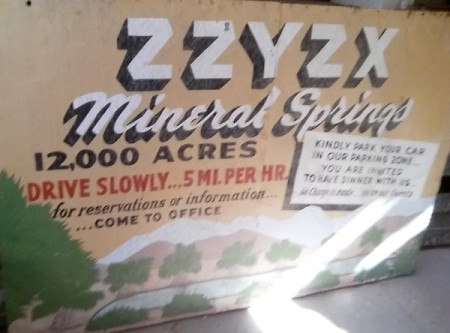 Along the 15 freeway from Los Angeles to Las Vegas is a road called Zzyzx.
The Zzyzx exit is just south of Baker – home of the world's tallest thermometer.
My husband and I drove many times between our home in the high desert of Southern California and his parents' home in Las Vegas. Each time, we wondered: What's Zzyzx?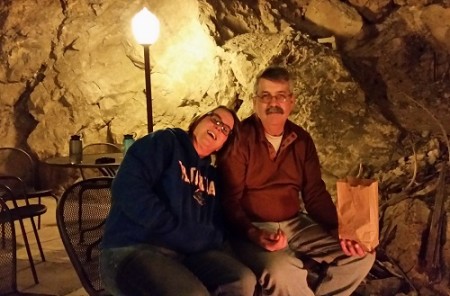 Twenty-five years after we moved to California, we joined Antelope Valley-based wilderness trekker and professor, Lee Bergthold, who leads annual exploratory trips to Zzyzx. It was time to learn about this area 80 miles northeast of our home with our friends and hiking buddies, Cherokee and JD.
Years ago, it was a restorative spa with mineral springs. People would enjoy the mineral baths in a peaceful oasis among palm trees in the Mojave Desert.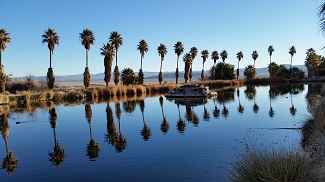 Early last year, Zzyzx afforded us an adventurous change of pace – a great caregiver respite. As the cold nights yielded to warmer sunny days, I wondered how hot it got in the middle of the summer. Temperatures often rise into the low 100s. HOT!
We enjoyed exploring and getting to know about the area. Zzyzx is a welcome change of pace from our day-to-day never-ending work.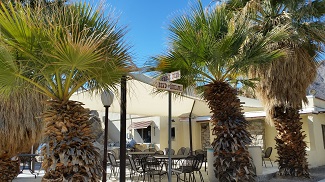 Today, it serves as California State University-Fullerton's Desert Studies Center. If you wish to plan a brief getaway, the Desert Studies Center offers educational tours or sign up with Lee Bergthold who still leads these and other hikes. Don't wait too long though, because Lee celebrated his 80th birthday last year! AMAZING Man!
How to pronounce Zzyzx?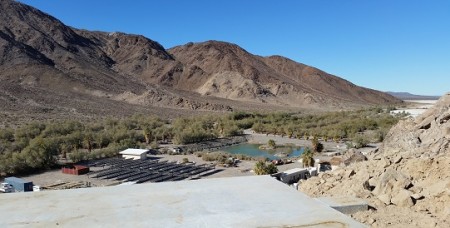 Among those in the surrounding areas of Nevada and California, there is an ongoing debate of how to pronounce Zzyzx. If you emphasized the first syllable with a long "i" you've got it right, according to the staff at the CSU-F's Desert Studies Center.
ZI (long I) – Zix (rhymes with six).