To do your best at this perceptual exercise, first take a deep breath, exhale slowly. Repeat. Sit back. Relax. I speak from many years of experience suffering test anxiety.  Ready? Look at the image below.
How many faces do you see in this tree?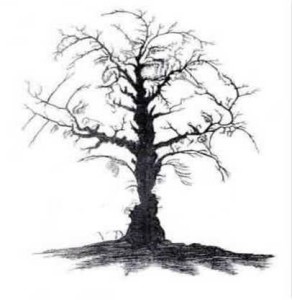 Are you able to find all 10 faces?
Share this with a friend…or have FUN exercising your brains, together.
Thank you, John Quick for sharing.