Declutter To Reduce Caregiver And Care Recipient's Stress
Guest article by Chris Seman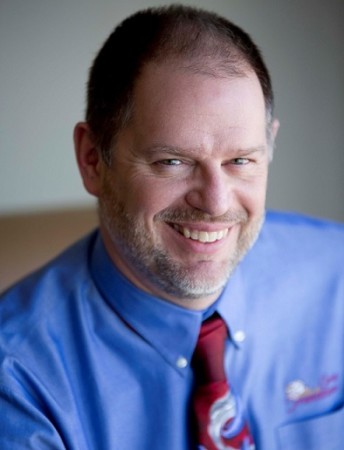 Studies report that clutter causes anxiety. Books such as Marie Kondo's The Magic of Tidying Up, have become best sellers because possessions represent not just joy, but guilt, bad memories and responsibilities.
Clutter presents challenges for people with Alzheimer's or other causes of dementia. Easily confused in the middle stage of the disease, they want possessions where they can see them. Then feeling there's something they need to search for, they begin rummaging – digging through boxes and closets in search of an elusive item.
Unfortunately, the very clutter that gives them comfort may be creating a kind of visual noise that makes it even more difficult to process the world around them. A recent joint study from Georgia Tech University and the University of Toronto found that people with early stage Alzheimer's have trouble distinguishing multiple objects. For example, they were unable to identify two slightly different photos of an apple.
When Clutter Becomes Dangerous
Tackling clutter as a caregiver will give you some control over an already overwhelming situation while easing some of your concerns about safety and reducing your stress.
When clutter is out of control, it has the potential to be hazardous for people with memory impairment. Piles of paper could catch fire. Mounds of possessions create tripping hazards. Tight spaces make it difficult for emergency personnel to access an accident.
Clutter also creates opportunities for loss after tucking important medications into odd spaces or valuable personal possessions in trash cans or couch cushions.
What's more, up to 20 percent of early stage Alzheimer's patients exhibit behaviors consistent with hoarding, potentially a more serious situation. Click on the link for the Alzheimer's Association's PDF document on managing hoarding behaviors.
Tackling clutter with a plan
While reducing clutter in the home of a person with dementia or Alzheimer's isn't easy, it's also not impossible. Here are five tested strategies for dealing with stress-inducing clutter:
Set priorities. Is your main goal to keep your loved one happy, safe, or comfortable? Focus on your answer and remind yourself often why it's important. People with dementia might not      appreciate your efforts, but you are taking action for an important reason. Moreover, you can't control how they feel.
Make a series of small plans rather than one large plan. Pick a single room, or a category of possessions such as clothing, and ignore the rest of it until you're done.
 Don't wait. Try to tackle decluttering while your loved one is still in the early stages of dementia. This will allow you to share memories and give the person with memory loss a voice – this is their stuff, after all.
 Give items to family and friends. Most people, even those with dementia, are able to relinquish things if they feel the items are respected and appreciated. It's not so much "I want this," as it is, "I want somebody to care about it because I care about it."
Move rather than remove. Your loved one may find it comforting to see treasured books stacked on the stairs, but you know they present a tripping hazard. Improve safety by moving them to a new location, calming their anxiety by showing them where their treasured books have gone.
Finally, don't dismiss the advantages that come with outside help. For example, there are companies, including ours that provide expert guidance to make the process less stressful for both you and your loved one. One reason? It's easier to take guidance from someone unfamiliar.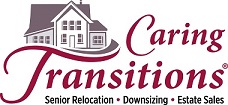 Chris Seman is CEO of Caring Transitions®, the nation's complete source of trusted information, support and services for older adults and their families during downsizing, rightsizing and relocation.