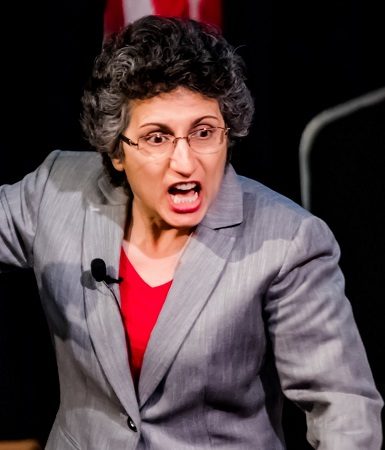 Caregiver, don't reach your breaking point!
In the article, Knowing When You Need Help With Caregiving, I wrote, "We caregivers are a stubborn lot. This helps us… when times are tough. But when we keep trying to the detriment of our own well-being, what good are we?"
Why do we keep going even as those danger signs take us to the edge? Short tempered? Sleepless? Hopeless? Click to read the article for the five symptoms.
What are our options?
For starters, we need our fellow caregivers' wisdom. Whether we meet online or in person, a support group allows us to learn what to expect from those who are more experienced.
My support group gave me options to help with my father's care while he lived with us.
One option is adult day services, where your loved one can engage in activities during the day while you work, run errands, or take a break.
In-home care gives you the opportunity to take a few hours or even the day off for a caregiver respite. Having a different caregiver may even offer your loved one a change of pace.
For those times when you need a longer break, such as an extended weekend or more, consider placing your family member in a home with a few other residents or in residential care. Unfortunately, my father was a wanderer and residential care homes are not licensed to provide enough security to prevent my father from leaving. Of course, caregivers try to keep watch 24/7, but that's a lot to ask for if your loved one wanders a lot as my father did.
When the time came, my husband and I were so exhausted we feared we were getting dementia, as we struggled with bouts of disorientation and forgetfulness. We realized we had to either place my father or find a home for us. When caregivers grow so overwhelmed, they can't keep up, they start showing signs of caregiver dementia. (Fortunately, it's reversible!)
Our community didn't yet have assisted living and the closest care centers were at least an hour's drive. I wanted my father close enough to visit him often.
After recommendations from fellow support group members and visiting their loved ones, we chose skilled nursing care for my father.
Don't reach your breaking point.
A nurse and caregiver for her mom had reached the end of her rope. Fortunately, she had a sense of humor, when she warned her mom about getting on her nerves. "Mom you've been stepping on my nerves."
"No, I haven't."
"And now you've stepped on my last nerve."
"No, I haven't."  
SIGH
Don't keep pushing until you reach your breaking point. Get help beforehand. Alternate in-home care with adult day services. Use residential care from time to time. Start now to get help in place so when a crisis occurs, you're ready and your loved one is familiar with these other caregiving options.
Stay informed. Once a month. Click to SIGN UP for The Caregiver's Voice Newsletter.

Recent issue of The Caregiver's Voice Monthly Newsletter – Volume 7: Issue 10
Commonly Misdiagnosed Form of Dementia
For additional reading: Top Mistakes New Caregivers Make – U.S. News HEALTH.