What are the home-safety precautions families can take to ensure the well-being of loved ones living with Alzheimer's disease?
With more elders electing to age in place, it's important to prepare homes for safety. Griswold Home Care sponsored this three-part webinar covering diverse topics including the emotional aspects of home safety issues for people living with Alzheimer's disease (AD), real stories and testimonials from caregivers and an occupational therapist, as well as offering an Alzheimer's Disease Home Safety Solutions toolkit to help participants make the home environment a safer place for those dealing with the disease.
Insights From Field Experts
A panel of field experts offered insight and fielded questions from an audience comprised of healthcare professionals, providers, caregivers, and individuals living with Alzheimer's. The panel included industry professionals Chris Kelly, M.Ed., Director of Learning and Development for Griswold Home Care; Fox Rehabilitation's, Bridget Scheidler, OTR/L and Occupational Therapist; and family caregiver Keith Lerner.
The webinar offered participants an overview of Alzheimer's disease, noting that it not only affects memory, but also impairs other abilities in those suffering from the disorder. Loss of motor skills, impairment of the judgment and decision-making process, and the inability to remember what objects are used for (agnosia) are all aspects of the disease that present a danger to those with AD. Caregivers should be aware of potential hazards that could result from these facets of the disease and keep a watchful eye on loved ones to guard them against choking on objects, fire hazards, and failure to interpret traffic signals or road signs.
Part 1: The Emotional Aspects of Alzheimer's Disease
Beyond the dangers that symptoms of AD present to those dealing with it, there is an emotional component to the disease, too. Those diagnosed with AD can be hit with alternating waves of anxiety, depression, confusion, and embarrassment. As Kelly notes, "I can't tell you the number of people who were dealing with this who told me they felt like a child and that they were being treated like a child."
Part 2: Personal Experiences
Personal stories from the panelists revealed the very human face of AD; showing ways in which the disease affected family, caregivers, and those suffering from the disease. From management of medication to the poignant story of a family caregiver who had to assist his mother with remembering how to use eating utensils, the webinar covered the need to maintain a watchful, helpful eye over loved ones with AD.
Part 3: Alzheimer's Home Safety Solutions Toolkit & Tips
Finally, the panelists offered helpful hints for ensuring the continued well-being and safety of family members with AD. Among the tips:
Decrease clutter in common areas by placing items that adults with AD most frequently use in range of sight.
Use non-skid backing for rugs and be sure furniture is properly adjusted to height to help reduce slips and falls.
Consider physical therapy through yoga and Tai Chi to help improve balance.
Discuss AD with your loved one along with their fears surrounding the disease.
Since many persons with AD experience impaired equilibrium, falls can be a concern — as well as fear of falling. Address these concerns and be mindful of floors that have a shiny surface or busy patterns that may be disorienting.
More tips can be found within in the Alzheimer's disease and home safety webinar's transcript, as well as answers to questions from attendees.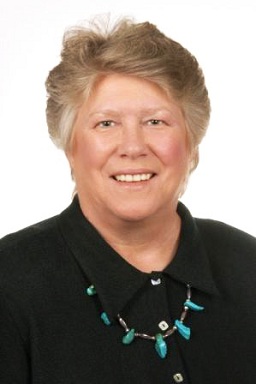 Click for Griswold Home Care's series of other informative webinars.
Diane Walker, RN, MS is the Vice President of Quality, Compliance and Outcomes at Griswold Home Care. She has been with Griswold since 2000 and is responsible for developing and monitoring franchisee compliance with the company's quality standards. In addition, she is the editor for CaringTimes, a blog for family caregivers and healthcare professionals.