Guest article by Brian Wu, PhD

Increasingly, the media have been covering the uncertain future of Medicaid. We've heard and read about the consequences if this government program goes broke or gets into other financial trouble. It's important for people to understand why Medicaid is important and learn about alternatives to help finance healthcare costs for the elderly.
Why Medicaid is Important and in Trouble
America is an aging country. According to the US Census, the 65-year and older segment of the country's population is projected to grow to 83.7 million. This is almost double the 43.1 million in 2012. There will be a greater need for elder care, whether that be in-home, assisted living, or skilled nursing care.
Healthline predicts that this population boom among the elderly will bankrupt or seriously impede the functions of Medicaid by the year 2030, maybe sooner. This is a serious problem, since Medicaid – a joint program between the federal and state governments – is a major payer for the typical kinds of care needed by older adults.  Even today, one can argue that this system is inadequate to deal with the changing demographics of the country. Around 37% of long-term care costs are paid for out-of-pocket by patients and their families.
If Medicaid goes bankrupt what other options are available for elders?
Alternatives for Elder Care
Different options for elders if Medicaid does fail include in-home care, long-term care insurance, health savings accounts, and home equity lines of credit.
In-Home Care
One option is to care for elders in their own homes. The Home Health Care Agencies site notes the advantages, including feeling greater freedom, comfort and independence. In-home care has also been shown to reduce costly hospital admissions and allow for faster recovery time after surgery or illness. It is less costly [if not used 24-hours a day]. Forty-four hours of in-home care runs about $3,600 while the average cost of a [24/7] nursing home (with semi-private room) runs on average, $6,692.
Long-term Care Insurance
The legal website, Nolo.com, warns that long-term care, although widely advertised, can be expensive. Because of the many restrictions and exceptions, policies cover less of the cost of long-term care than many families believe. It is a good option to consider for those who have at least $300,000 to $500,000 in assets beyond the value of their home [and want to leave something to the next generation].
Health Savings Accounts
The money segment of US News and World Report includes health savings accounts (HSAs) as a great way to pay for long-term care. These savings plans use pre-tax dollars and are a good supplement to healthcare costs not covered by traditional insurance. Money from an HSA that is not spent by the end of the year rolls over to the next year and can accumulate from one year to the next. This money can also be invested and saved up against future healthcare costs such as long-term care.
Health Equity Line of Credit
The Home Equity Line of Credit or HELOC, is another option people are choosing to help fund long-term care. According to the PayingforSeniorCare.com, the HELOC is a loan which is secured by one's home. It gives the home owner an amount to borrow over a set period (typically 10 years).  The interest is relatively low and the loan is paid back in a lump sum at the end of the period. This is a good choice for seniors who may be living cash-poor in a cash-rich home.
While Medicaid's future may be uncertain, these four options can help offset healthcare costs. Consult a financial advisor or other professional before making important decisions [such as these, since the laws and benefits are ever-changing].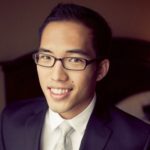 Brian Wu, PhD is a 4th year medical student at USC and the founder of Health Stories for Kids, a media company dedicated to using narrative medicine as a patient and family education tool with a focus on wellness with or without illnesses. He is deeply in love with his wife and son and hopes their lives are filled with magic and stories too.
For more information
Edited by The Caregiver's Voice with [bracketed remarks] added by the editor.