Care for Yourself and Your Loved Ones with Family Caregiver Resources
Guest Article by David Inns
There are over 44 million caregivers in the U.S. The role of caregiver impacts every aspect of family life. It creates emotional, financial, time, and workplace productivity challenges. Many of these challenges are unavoidable whether you are a new or experienced caregiver. Resources are available to provide support and guidance every step of the way.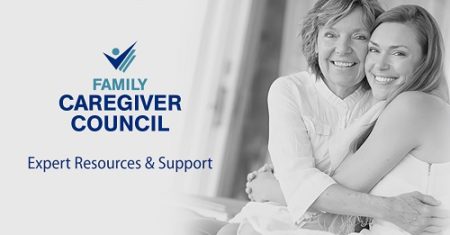 The Family Caregiver Council has taken the initiative to identify issues that demand attention and support. It has also developed concepts, tools, and services addressing the needs of family caregivers. The Council consists of national caregiving organization leaders, innovative companies in active aging, and aging experts. It aims to help family caregivers self-identify. Most, see themselves as daughters, wives, sons, friends, and neighbors, not necessarily as caregivers.
The Family Caregiver Council recently launched a website. The Family Caregiver Council website [Updated: 10/31/2017: Link no longer operational] will support family caregivers – particularly those of older adults – at every stage of their journey. The site covers issues and provides the best vetted resources in six key areas of caregiving: technology, transportation, hiring help, housing, financial issues, and the caregiver. The website is organized into the areas most critical to caregiving. Each area offers the caregiver curated resources along the caregiving journey.*
For example, the technology section identifies subsections that save search time: safety and security, health and wellness, care coordination and social engagement. The transportation section also identifies subsections including assessing whether a loved one should continue driving, how to have that conversation, and alternative transportation options. A comprehensive directory enables visitors to access resources on diverse areas of caregiving.*
"We know from research that family caregivers also struggle with the massive amounts of information available on the Internet. How to find the correct resources for their situation? How to know that these resources are credible? This website helps in two ways: It provides a narrative framework for caregivers to recognize themselves, as well as vetted resources that will be useful to them at different stages of their caregiver journey," adds Gail Gibson Hunt, President & CEO of the National Alliance for Caregiving.
"Caregiving is challenging enough as it is, so family caregivers don't want to waste valuable time. They want help from sources they can trust and they want it fast," says John Schall, CEO of Caregiver Action Network. "There are so many areas, challenges and sometimes unexpected obstacles where family caregivers could benefit from support. This website can guide caregivers to the help they need without a lot of searching."
This resource website was developed as a reliable guide for family caregivers. Among these resources are tips for taking care of the caregiver – something that is often overlooked.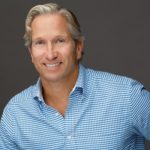 David Inns, President and CEO of GreatCall, Inc., a company in connected health for active aging. Since the launch of the Jitterbug cell phone in 2006, GreatCall has been innovating health & safety services, including mobile personal emergency response, telehealth, caregiver tools, medication adherence and wellness coaching. David is also the organizer of the Family Caregiver Council and was named EY Entrepreneur of the Year® 2016 Tech Services Award Winner in San Diego.
*  As one of the pioneering websites for caregivers for people with dementia, The Caregiver's Voice has been publishing quality articles (like this one) since 1998. We pride ourselves on our inclusiveness; yet, we were surprised to discover we were not included. (We weren't even considered!) I wrote to the rep who reached out to TheCaregiversVoice.com to publish this article, but have not received an update on her promise to follow-up. OUCH!