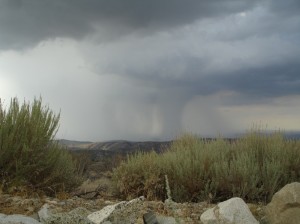 Diagnosing Dementia too early can be dangerous.
For over a century, dementia could only be diagnosed after autopsy. This left millions of people with dementia and their families confused and uncertain as to what was going on. Today, thanks to the advancements in research, people can receive a nearly accurate diagnosis of the type of dementia they have.
Today, families are able to learn why their peaceful family member is having sudden outbursts (characteristic of frontotemporal lobe dementia).
Family members can better deal better with one who keeps repeating the same question over and over again (characteristic of Alzheimer's).
Advances in research help families deal with their loved ones' nightmares (characteristic of Lewy body dementia).
In 2011, new guidelines for diagnosing Alzheimer's disease were released, spearheaded by Alzheimer's Association, with the National Institutes of Health and the National Institute on Aging,
The guidelines expanded the scope of Alzheimer's to include two earlier phases of the disease:
presymptomatic
mildly symptomatic but pre-dementia
dementia caused by Alzheimer's
Adding these two earlier phases presents a double-edged sword.
On the one hand, people will receive a diagnosis and can begin treatment.
On the other, the diagnosis can be wrong and the treatment will do more harm than good.
For example, although amyloid plaques have long been an indicator of Alzheimer's, amyloid appears in the brains of those who showed no symptoms while alive. Additionally, those mistakenly diagnosed with then treated for Alzheimer's may experience delusions until they are diagnosed correctly with another type of dementia, such as Lewy bodies.
On the surface, knowing what disease we have allows us to plan. However, despite advances in research, it's still hard to delineate what type of dementia a loved one has until the symptoms make it more evident.
But, what if…?
What if you were diagnosed with presymptomatic Alzheimer's…would such a diagnosis change the way you live your life?
What if early testing showed that you had the bio-markers for Alzheimer's?
What if the symptoms never surfaced during your lifetime?
For more information click to read: Alzheimer's risk before symptoms: Do you want to know? by Elizabeth Landau, CNN  November 9, 2013
In my experience, people feel strongly one way or another. Please post your comments below so that we may learn from one another.