The Caregiver's Voice is launching our second initiative for our 20th Anniversary. Starting this month, we'll post excerpts of articles from the Tree of Knowledge for caregivers for people with dementia. In this case, the tree (pictured) is estimated to be 1,500 years old. (Hover over the picture for details.)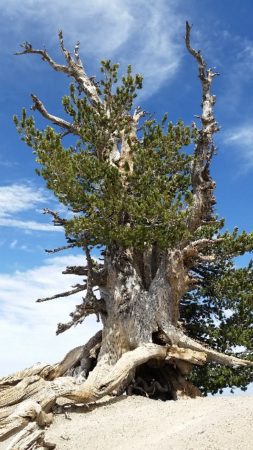 Our debut edition features six articles – two about the future of Alzheimer's treatments, one about an exhausted doctor finding compassion, tasty tips for those with swallowing difficulties, Congress's passage of RAISE, and a surprising sensory addition to Google Street View.
Click on each TITLE to read more.
Over the years, we've learned that memory loss due to aging and Alzheimer's are distinctly different. After all, consider people living with younger-onset Alzheimer's in their 30s, 40s, and 50s. Terry Gross on NPR's Fresh Air interviews UK-based neuroscientist, Joseph Jebelli, PhD who was inspired at age 12 by his grandfather's diagnosis with Alzheimer's to enter this field.  Jebelli is the author of In Pursuit of Memory: The Fight Against Alzheimer's. He's optimistic about research in neural stem cells that may regenerate in the brain.
A compelling short confession by a sometimes-grumpy doctor, Rob Lamberts, MD, who learned a surprising and powerful lesson from his patient. We never know what people are dealing with in their lives. Sometimes, digging deep into our energy reserves to listen can save a life.
Thank you, Bob Finnie of PersonCare.net, for posting this in your monthly newsletter.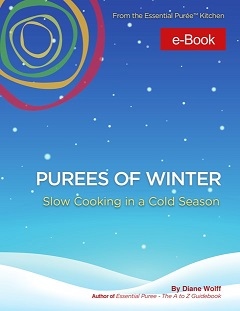 Diane Wolff has been busy in her kitchen creating seasonal recipes for people with swallowing difficulties. Here's a tasty and nutritious Broccoli Cheddar Soup from her Purees of Winter recipes.
In the not-so-hopeful-news department, the Wall Street Journal reports that Pfizer will "stop trying to discover new drugs for Alzheimer's disease and Parkinson's disease, abandoning costly but futile efforts to find effective treatments for the disorders."  Access to entire WSJ article requires WSJ subscription.
AARP applauds the passage of the Recognize, Assist, Include, Support, and Engage (RAISE) Family Caregivers Act to develop a strategy to support 40 million family caregivers across the nation.
Using artificial intelligence (AI) to merge two neuro networks of images and sounds, Imaginary Soundscapes now makes it possible for you to enjoy Google Street View with AI-generated sound effects… except when it goes wrong.
I'm waiting for the application of scents to our images. Please, keep it subtle, though!