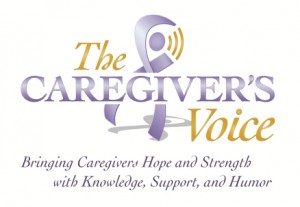 Last week, we were busy behind the scenes, updating and making changes to TheCaregiversVoice.com
Most of the changes are not noticeable, but I do want to draw your attention to three changes.

1. WEB SPECIAL
After running out of copies of "Where's my shoes?" last week, we have a NEW Web Special.

Making this one change rippled into updating links and content on seven pages. Click on the banner at the top of this page to take advantage of our new Web Special. 
2. NAVIGATION BAR

Hover over each of the topics across the main Navigation Bar (except Home) to view a pull-down menu of options. This is especially convenient while determining about which topic you want more information. Go ahead. Try it with Caregiving Topics. Want to learn more about us? Hover over About/Contact TCV.
A few of the pull down menu items includes an arrow which opens a  sub-menu–for example, hover over Books then one of the books to see the sub-menu of three items.
THANK YOU for your feedback regarding some of these sub-menus disappearing off the page. Our webmaster reduced the width of the menus so all items are more easily visible on your screen.
3. SIDE BAR

Our sidebar widgets make it easy for you to access areas of interest. Click on any of these widgets including:
TCV's Video Channel, featuring a handful of videos that will be updated as more become available. Click on one of the rotating images for the video you want to view.
SEARCH The Caregiver's Voice with any keyword to be taken directly to the applicable article(s) within The Caregiver's Voice website.
If you're planning a conference, retreat, fundraiser, or other gathering, click on Speaking Engagements for more information about Speaking Engagements, Seminars, and Workshops.
SIGN UP for The Caregiver's Voice Newsletter arriving to your inbox on the first of every month.  
Thank YOU
Again, thank YOU, for posting your comments below, via Facebook and Google+, and even calling me  about what to do regarding "Where's my shoes?"  So far, we'll release a PDF while trying to convert the old files into an eBook to save some trees until we come out with a new abridged edition with the same/different title.
Until then, enjoy our new and subtly improved The Caregiver's Voice website.
WE NEED YOUR FEEDBACK.
If something doesn't work as you expect, it likely won't work for others too; so, please help us make The Caregiver's Voice website better and write to me directly.