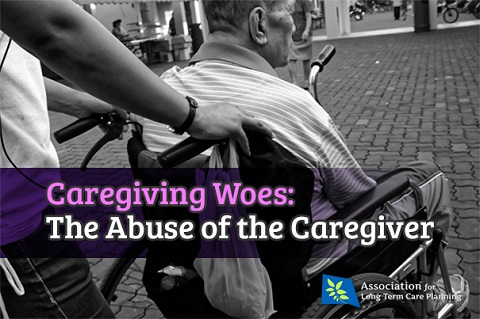 Guest article by ALTCP
Caregiving for a family member can be a double-edged sword, bringing families together or tearing them apart.
On the one hand, children who are caregivers have the opportunity to say "goodbye" over a period of time to parents who live with dementia. Caregiving can bring families closer and strengthen relationships. After all, what a gift to give to those who raised and nurtured their children.
On the other hand, caregiving can take a turn for the worse when frustrations lead to abuse. We read about elder abuse in the news and hear about it from our friends and colleagues. Often, old and frail elders experience abuses of varying kinds from their caregivers—physical, emotional, verbal, sexual, financial, abandonment, and neglect. This is a bitter pill to swallow when we imagine our sweet grandmothers and grandfathers or elder parents being treated poorly.
The elder abuse statistics reported by the Centers for Disease Control and Prevention are terrifying. One in ten people ages 60 and older experience some type of abuse. These figures are likely underestimated due to many who won't report the abusive instances due to embarrassment or repercussions from their caregivers.
However, there's another victim of abuse – one that is rarely addressed. When the word "abuse" is used, it's typically in a situation where an elder is abused by a caregiver.
What happens when the tables are turned and the caregiver is being abused?
The Unlikely Abuser
Looking from the outside, many of us often find it hard to fathom how a frail, vulnerable, and aging person can be abusive. This does happen, though; and we just don't hear about it as much as we do when the opposite happens.
A mother who had always put her daughter down when she was growing up will likely continue this behavior despite the role reversal. A father who was physically abusive to his children will more often than not continue being abusive. A spouse who abused his or her partner in any form will likely continue.
As hard as it is to imagine, caregivers in situations such as these still feel the need to earn the love and respect that they wanted from parents and spouses.
Retaliation Is Never the Answer
Day and night, you care for your parent. After spending much of your time and resources, you're yelled at while trying to help or even spat at or bitten. Your family member may even throw something at you.
Caregiving is stressful enough. Having to deal with your care recipient's abuse may lead you to retaliate. Pent-up emotions and frustrations may cause you to strike back.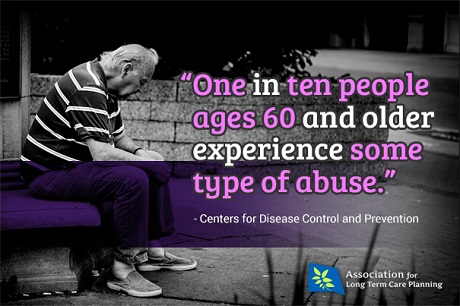 This can be avoided by looking for the cause of these outbursts. If the care recipient still has sufficient cognition, a family counselor might help facilitate behavior change. If Alzheimer's or dementia is not the cause, seek professional help to determine if the behavior is being triggered by a medical or psychological condition.
Abandonment vs. Self-preservation
When the situation gets out of hand, family caregivers often move their loved ones to facilities, which are better equipped and trained to handle these types of situations.
However, guilt remains for abandoning loved ones when they need you the most. There's also the perceived judgment from onlookers or the stigma of moving elderly parents into a facility.
Yet moving away from a negative environment, preserves the well-being of both the caregiver and the care recipient. Instead of abandonment, you have created the space needed to prevent ongoing abuse while remaining involved in the care process.
We Need to Talk about This More
Though these situations happen, they are rarely reported in the media or discussed by friends and colleagues. However, this is a serious matter that can't be ignored. Many fall victim and remain silent in this situation for too long. No one deserves to feel trapped in a negative environment that needs more attention.
ALTCP.org  is a long-term care insurance agency that provides free long term care information, resources, and expert planning advice for seniors and adults. ALTCP's mission is to raise long term care awareness and promote self-education on the need to plan for long term care. With this knowledge, Americans will be able to properly prepare for the financial and emotional burden that long term care may place on their families.
Also read:  Family Caregivers: The Everyday Superheroes