Caregivers who prepare now will feel peace while caregiving.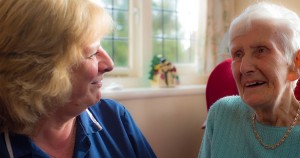 Guest post by Shanon Raynard
As a caregiver, you are well acquainted with what it's like to feel overwhelmed.
Every day promises to bring new challenges to the fore. It is perfectly natural to struggle with achieving a balance between caring for your loved one and yourself. This balancing act is an important one; the more centered and clearheaded you are the better care you will be able to provide.
Many caregivers make the innocent mistake of dealing with difficult situations as they arise, day by day.
It's true that there will always be things you cannot prepare for that come up suddenly. Preparation, however, is an underutilized stress-management tool. Knowing that you are equipped with the knowledge and skills to cope with and respond to potential trials and tribulations frees up a certain amount of emotional and psychological energy that can then be directed to what matters most, your loved one.
How do you prepare?
Just as every patient is unique, so too are the complications most likely to affect each one. When it comes to caregiving, knowledge is power. And power provides peace of mind. It's critical that you learn as much as possible about your loved one's medical condition, medications, and alternative treatments that may be worth pursuing. Investing time in researching the normal progression of his/her ailments will prevent panic while navigating circumstances you know nothing about.
Keep track of your loved one's important documents. Know where to find his/her medical records, contact information for doctors and other family members as well as a current list of financial accounts, end-of-life wishes, and any legal affairs.
If this sounds like a lot to keep track of — it is — there are a number of tools available. Forget pen and paper lists, apps are designed to manage large stores of information. Microsoft HealthVault is just one such app. There are plenty of others designed to keep track of medications, dosing schedules, and potential drug interactions.
As your loved one ages, familiarize yourself with common cardiovascular conditions that may lie down the road. Stroke, heart attack, atrial fibrillation, and cardiac arrest each require different interventions. First aid/CPR certification, as well as Basic Life Support (BLS) or Advanced Cardiac Life Support (ACLS) courses, can teach you what to do in the event of these medical emergencies. Knowing how to respond quickly and appropriately improves your loved one's prognosis and can put your mind at ease.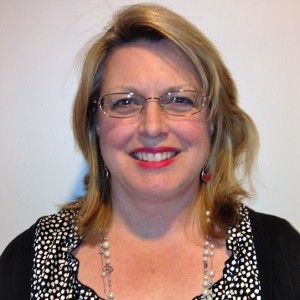 Preparing for the future will help you feel calm now. When you're not in a constant state of worry, you'll have more time, energy, and peace of mind to focus on the balance of taking care of your loved one and yourself at the same time.
Shanon Raynard believes prevention and preparedness are the most important elements of health and wellness. She partners with ACLS.net to raise awareness about life support certification resources that follow the latest guidelines from the American Heart Association.