Interview with caregiver expert
Sometimes, it's a good idea to step back and reflect. This is one of those times, when I answer six questions regarding caring for aging parents, the biggest mistakes family caregivers make, finding resources, and being curious like a cat.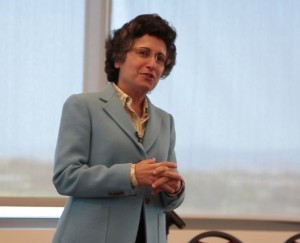 1. How did you get involved in senior care and what drives your passion?
I never expected to be involved; and then it happened. My father was diagnosed with dementia (Alzheimer's) and something had to be done for him to live safely. With no caregiving experience, my husband and I moved my father from his Wisconsin home of forty-five years into our California home.
Few people wrote or spoke about caring for a loved one with dementia in the late nineties. I became one of a handful who wrote and, possibly the only family caregiver who, spoke about it, nationally. Today, we know more about the different causes of dementia and how to care for loved ones. My message to caregivers is this: I'm a Caregiver and I MATTER.
2. What books do you recommend seniors (and their family members) read?
Of course,  the books I've written or edited.  😉
However, our tastes may differ, so I'll also recommend choosing what you like from The Caregiver's voice REVIEW.
3. What advice do you give to someone with an aging parent who needs care?
Learn as much as you can about your parent's disease or illness in order to know what to expect. This is my first tip for caregivers.
Imagine driving a car with your eyes closed. You're bound to crash and injure yourself and someone. Instead, keep your eyes open to know what to expect. More importantly, whether you care for your parent at home or share the care with a professional… Care for your loved one the same way you'd like to be cared for IF you were living with that disease or illness. For more, click on Caregiver Tips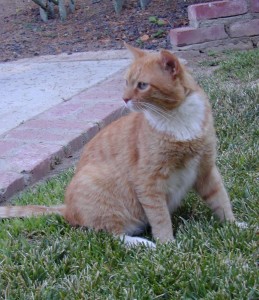 4. How can family members find local resources for assistance?
Be curious like a cat.
Ask questions, lots of them. Listen to the answers. There are many options for care–from in-home care to residential care.
Ask the same questions to different people. You'll learn more. Get referrals. Do trial runs using different care options until you find the one that feels best for you and your loved one.
Whenever we learn something new, we don't even know what to ask.
Adding to the layers of your knowledge will be the building blocks–the tools that enable you to make the right decisions.
Consider attending a support group to learn what you don't yet know and what you can anticipate.
5. What would you say is a major mistake made by family caregivers?
Not asking for help, soon enough.
Many of us have the tendency to dive right in and try, Try, TRY.
We find ourselves overwhelmed, exhausted, and increasingly depressed.
If we pay closer attention to what's happening to our bodies and our minds and stop to ask for help before we reach the end of our limit, we'll be able to tackle a number of life's seemingly impossible challenges, including caregiving.
6. What is one of the biggest challenges, today, for seniors?
During the last two decades, we've come a long way in educating families and offering choices along the Continuum of Care Options—from in-home care to skilled nursing and even hospice care. The challenge is to motivate people to become aware of and plan for the options for care, earlier.
Despite my desire to see things happen instantly, there are no quick fixes. Firecracker results fizzle fast. What's needed is a long-term commitment to make progress… even if it feels like a snail's pace, it's better than standing still.
This previously unpublished interview is an adaptation of questions sent by Comfort Keepers in Victoria , BC (Canada)