I've been interested in the benefits of coconuts for the past eight years–from the refreshing water and rubber-like flesh of young (immature) coconuts enjoyed by people living in tropical areas, to the various uses for coconut oil. On behalf of the The Caregiver's Voice, I welcomed the information below shared by one of our new sponsors.   – Brenda Avadian, MA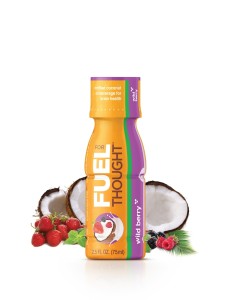 Guest article by Cecilia M. Calhoun
My relationship with my mother was complicated. Yet, many of the things I most like about myself have come from her genetics and her influence, such as my love of language and the arts. Sadly, some bad things have come to me through her as well – I now have a 50% risk of developing Alzheimer's disease, as she died from it.
It was very difficult to watch this elegant, educated, opinionated, and literate woman disappear. Initially, I enjoyed the non-confrontational person she became, and yet I soon realized the disease had stolen her passion for life. She became gentle in new ways and lost the fire and delight in discourse, art, history, and research that had defined her life.
It's ironic that my mother's husband, esteemed researcher Dr. Theodore VanItallie, spent years studying ketones and their effect upon neurological function. During her decline, he was working on the development of an all-natural coconut oil beverage that would help the body generate ketones in sufficient quantity to make them available to the brain.
Ketones, which are present in the body at low levels, are the brain's only alternate fuel source. The primary fuel for the body is glucose; however, research is showing that the diseased and aging brain can become less able to utilize glucose, thus leading to cell starvation and decline. Dr. VanItallie understood that coconut oil delivers a high concentration of medium-chain triglycerides (MCTs) and when MCTs are consumed, the liver automatically converts them into ketones. If the ketone level rises high enough, the ketones then become available to the brain as fuel.
The idea of generating an alternative fuel source for the brain to help support and protect it from decline became extremely intriguing to my stepfather. This interest led him to conceive of developing a potent, fortified coconut oil beverage. That concept is now a reality and is available today as Fuel For Thought® [Updated 1/8/2018: Cognate Nutritionals (maker of Fuel For Thought) has ceased operations due to unforeseen circumstances that made it impossible to continue.]
Delivering more than three times the potency and ketone boost of pure coconut oil, Fuel For Thought is a creamy, naturally berry-flavored beverage. Much more palatable and easier to regularly consume than pure oil, the concentrated beverage has been clinically proven to raise ketone levels sufficiently to be utilized by the brain.
Used by thousands, Fuel For Thought helps with the function of the aging or impaired brain. Many who regularly consume Fuel For Thought, experience improved memory, better clarity, and even increased energy:
For months, my mom had been struggling with memory issues, unable to remember basic parts of her day-to-day routine or even look at a clock and tell the time. Now, after starting Fuel For Thought®, she's clearer and able to carry on her day without all the reminders. It amazed us all to see the difference in just a matter of weeks – she truly has regained her independence.               -Janine
I feel much better now that I'm taking Fuel For Thought®, more energetic and sharper. Friends are constantly commenting on what a difference they've seen in me since starting on the product. I've definitely been maintaining rather than declining.          -Peter
The potential benefits of this all-natural functional food to enhance quality of life are compelling and creating significant buzz within the medical community.
With keen interest in learning about the links between coconut oil consumption and the Alzheimer's brain, the Byrd Alzheimer's Institute in Tampa is currently using Fuel For Thought in a clinical trial in those with mild to moderate Alzheimer's. While the trial is still underway and results are expected next year, it's promising to see the Alzheimer's community working to substantiate the benefits of coconut oil.
Additionally, a recent study published in the Journal of Alzheimer's Disease has shown that reduced uptake of glucose (the body's usual fuel) is present in early Alzheimer's disease and that increasing ketone levels may help preserve brain function.
Many promising developments exist; unfortunately, my mother's diagnosis was too early before the development of Fuel For Thought for her to experience the benefits. The stories we hear from those taking Fuel For Thought are genuinely rewarding to us, she would be so pleased by all the work done by her family to help diminish the grip of this devastating disease.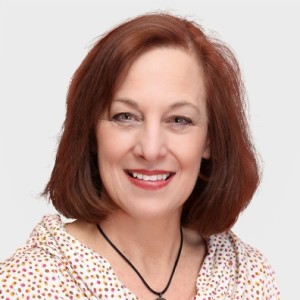 CECILIA M. CALHOUN, Vice President, Cognate Nutritionals, brings thirty years of marketing, design, and communications experience to Cognate Nutritionals, where she oversees brand and consumer strategies and customer relations.