About 30% of older adults have established a formal long-term care plan. One part of the planning process is to identify and understand the risks when an elder decides to move. Even vigilant caregivers and family members are unlikely to be aware of the new and emerging hazards Mom and Dad face when beginning the process of moving to a new residence.
Guest article by Chris Seman and Nan Hayes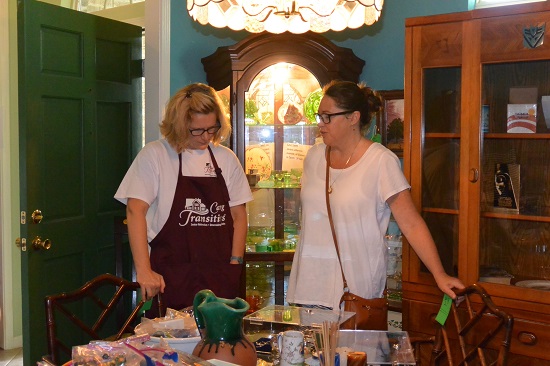 Avoiding Hazards when Moving
Older adults are increasingly vulnerable to financially motivated, move-related scams. Con artists keep inventing new ways to defraud Mom and Dad as they struggle with volumes of household goods. While caregiving families may help their parents decide where to move, they aren't often aware of the precautions to take when deciding how to move.
Few families properly screen and vet the service providers they allow to sort, sell, organize or pack their possessions. Some adult children are so overwhelmed by the thought of downsizing and decluttering their parents' home they hire just about anyone to help quickly and cheaply carry out the tedious and time-consuming tasks.
Unfortunately, many fail to realize that most downsizing and relocation services are largely unregulated. This includes services like tag sales, estate sales, organizing, junk removal, storage, and even some moving services.
For example, there are an estimated 14,000 estate sale providers in the U.S. according to EstateSales.net. There are also an increasing number of complaints. One popular scheme involves under-valuing items that are then sold to known parties, who resell them at a much higher price and split the proceeds. Another scheme involves outright theft of items in the home.
Minnesota enacted legislation in 2015 to protect consumers after an estate sale company tried to clear out the home of a deceased parent. Estate sale providers must now carry a $20,000 bond.
Consumer Safeguards
Legislation won't guarantee that your family won't be harmed. The competitive marketplace and online reviews will help consumers make informed choices based on quality of service, training, and pricing. Additionally, senior service professionals and referrals from friends will help families find qualified, reliable, and trusted providers.
One such provider offering a network of professional estate sale, online auction, and move management services with fully-insured and industry-certified offices is Caring Transitions®. Each local operator has earned the Certified Relocation and Transition Specialist (CRTS) designation – the most rigorous industry credential awarded in the fields of senior relocation and move management. All employees are background screened, trained, bonded, and insured.
"Legitimate" companies will welcome consumers' questions and take time to provide answers.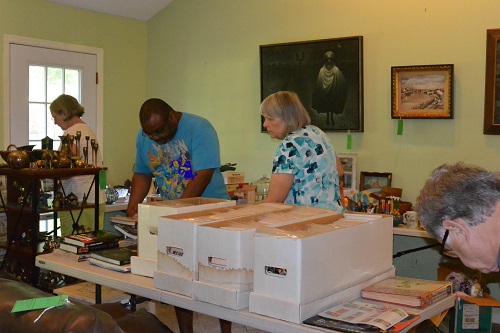 Ask these questions of estate sale providers.
Q. What is your commission structure and what does it cover?
Most estate sale companies base their fees on a percent of the sale and may also charge a reserve or admin fee. Percentages in the U.S. range from 35 to 60 percent, depending on services provided and estimated value of the sale. A lower percentage does NOT necessarily mean more profit. A skilled professional with a developed a list of qualified buyers may make more money for you, even while charging a higher percentage.
Consider the following services needed to hold an estate sale: price, research, organize, categorize and stage inventory; place signs, promote, advertise, set up and staff the sale; provide tables and display fixtures, secure permits, arrange for security, send invitations to known buyers, provide oversight and traffic control, manage transactions and provide a final accounting.
Q. Have you and your staff been trained and certified? What is your field of expertise?
While the estate sale industry is unregulated and can be a haven for scam artists and unethical companies, it is important to understand how a provider is qualified to serve you. Unfortunately, many companies do not have regular qualified staff, and hire contract workers or friends to help with a sale.
Q. Do you have a legal contract and do you carry insurance?
You should not engage an estate sales representative without a contract and should receive a copy of the signed contract. Any qualified organization should be prepared to protect your possessions, as well as their own business and employees, through insurance.
Chris Seman is the President of Caring Transitions®, providing information, support, and services for older adults and their families during downsizing, rightsizing, and relocation. He can be reached at cseman@caringtransitions.net.
Nan Hayes is the Director of Business Development for the company and can be reached at nhayes@caringtransitions.net.