Caregiver, Seek RESPITE if even for Five Minutes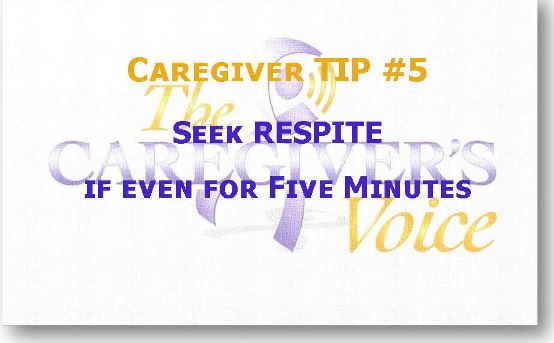 Caregiving martyrs are not heroes.
We only have so much energy to give each day. And caregiving martyrs rarely survive long enough to be heroes.
When you find yourself at the end of your rope, step away, if even for five minutes.
You don't want to do something that you'll regret.
Don't believe me?
Watch this funny 3-minute video, below that explains what I mean.
It's your call. If you miss this video, you might find yourself on a state-mandated vacation!  😉
If you find yourself with ongoing stress and no relief, consider a combination of the continuum of care options, including in-home care, adult day care, residential care, assisted living, skilled nursing, palliative care, and ultimately, hospice.
Click for a related article on The Five-Minute RESPITE for Caregivers.