Are Your Prescriptions Safe? The Importance of Staying Informed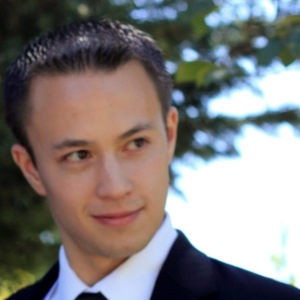 Guest article by Charles Sipe
The number of recalled drugs in the United States surged from 166 in 2004 to a staggering 1,225 in 2013. Last year is shaping up to be a big year in drug recalls with 836 recalls through August 11, 2014. The rapid acceleration in the number of recalls should be of concern to both those who take prescription medication and those who are responsible for dispensing it to patients.
Not All Recalls are Alike
Recalls are initiated voluntarily by the pharmaceutical manufacturing company or by request or statutory authority of the U.S. Food and Drug Administration (FDA). When a drug recall is issued, it is placed into one of three primary recall categories, depending on the reason for the recall. The FDA classifies each drug recall, regardless of who initiated it.
Class I Recall: The most extreme category, in which use of the drug creates a reasonable probability of a serious health risk or even death.
Class II Recall: Ingesting drugs subject may result in a reversible or temporary negative health condition.
Class III Recall: Drugs are not likely to cause negative health issues.
In the last three years, nearly 80% of the recalls, on average, have been categorized as Class II Recalls. Anyone who unknowingly takes a Class I or Class II recalled prescription drug could be at risk. Beyond those taking prescription medications, their caregivers should be worried too and should be informed.
The Caregiver Connection
The elderly and disabled are some of our most vulnerable citizens. Many rely on us to assist them with daily activities, including dispensing of medications. As their caregivers, it's crucial that we remain vigilant in not only staying on top of drug recall information, but also in learning about new warnings related to prescriptions. After all, a drug doesn't need to be recalled in order for it to have negative side effects.
An excellent example of this is in a recent study released in the JAMA International Medicine Journal regarding drugs prescribed to treat Parkinson's Disease. The dopamine agonists in drugs including ApokynTM, Parlodel®, and Mirapex® were found to lead to impulse control disorders that disrupt lives of patients and their families. As a result, there has been a call urging the FDA to place a black box warning on such drugs.
In recall news, combination drug carbidopa/levodopa, which is prescribed to treat Parkinson's Disease, was recalled in August of this year because of its potential for being too potent. The voluntary recall was categorized as a Class II recall by the FDA.
Tools to Stay Informed
Fortunately, there are tools to help you stay informed about drug recalls and warnings. Information about recalls can be found on the FDA's website by searching for the name of the drug. There are also free sites, such as at RecallGuide.org, where a user can create an account with the names of the prescription medications they want to track. The site allows users to log in at any time to receive up-to-date recall and warning information about their prescriptions without having to conduct a search.
Regardless of the method used to track prescription drugs, it is a critical step to ensuring patients aren't exposed to health risks. With the number of drugs being recalled continuing to rise, staying informed is more important than ever.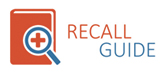 Charles Sipe is an Army veteran, former nurse, and currently, the Community Outreach Coordinator at RecallGuide.org, a free online tool that monitors medications and sends members alerts if there are any FDA recalls or warnings. Previously, he has worked at Madigan Army Medical Center and at a couple assisted living homes in the Seattle area.