Clinical Trials at Your Fingertips
Clinical trials offer patients and caregivers the opportunity to be involved in their family's medical care. Their participation in dementia research will help shape the future of medicine. Unfortunately, most people don't know about clinical trials. For those that do, it's difficult to find ones for which they qualify.
Studies for people with Alzheimer's and dementia are especially challenging. The decision to enroll is often made by two people: the patient and a dedicated study partner. The primary caregiver most often fills this critical role, and is instrumental in decision-making around the trial.
While there are many barriers to participating in a clinical trial, finding the right trial should not be one of them.
Antidote Match is a new technology to help patients and caregivers easily find, understand, and connect to clinical trials. We make one of the most important data sets in the world machine-readable. ClinicalTrials.gov and other clinical trial registries are currently written in free text, which makes matching patients to all potential trials with any specificity, virtually impossible. By structuring all clinical trial information and making it machine-readable, we give people the opportunity to find clinical trials that are right for them. It sounds complicated, but for caregivers and patients, it's as easy as answering a few questions to match to trials.
Part of our mission is to accelerate research by bridging the gap between patients and researchers. We bring our free search tool to advocacy organizations where patients and caregivers go for trusted information. For caregivers like you, it is another resource that can help you make better decisions for yourself and your loved ones.
Our tool is easy to use. In the search bar, type in your condition, and get started answering a few questions about you and your health. A list of trials will be presented to you in just a minute or two, and you can either contact the researchers directly through our site, or you can print out that information and share it with your doctor.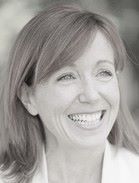 What are you waiting for? Click here to start searching today.
Grace McElroy is passionate about helping patients and caregivers get access to promising new treatments through clinical trials. As Head of Partnerships and Distribution at Antidote Technologies, Grace and the Partnerships team, have brought Antidote's free clinical trials search tool to over 140 partner organizations, to help patients and caregivers connect to medical research. For more information, please visit www.antidote.me.