Which topics are drawing the most interest?
I turned the tables on U.S. News & World Report, which publishes rankings and asked them and Caring.com which of the over 100 articles I write each year garnered the most page views. I also write for TheCaregiversVoice.com, but wanted to focus on these venues including EzineArticles.com, which sends me a monthly summary.
Here are five of the top ten list of articles.
U.S. News & World Report HEALTH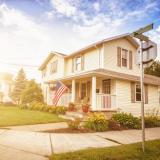 What It Means When a Person with Dementia Says: 'I Want to Go Home'
Caregivers are initially caught off guard when people at the middle stage of dementia plead, "I want to go home!" Three tips help a loved one feel at home, including encouraging the person to talk about home.
Caregiver Dementia: Oh Yea, It's Real
The leading cause of dementia is not Alzheimer's, it's caregiver dementia. This reversible cause of dementia strikes over 100-million caregivers, worldwide. It's important to take caregiver respites in order to not succumb to the same symptoms that strike people with cognitive impairing dementias such as forgetfulness and disorientation.
How to Find the Joy in Caregiving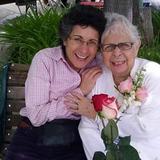 To avoid frustration, exhaustion, and depression that often involves symptoms of caregiver dementia, periodic respites are necessary. Caregivers who step away will not only survive but thrive and gain enough strength to find the joy in caregiving. The article includes five tips for finding the JOY in caregiving and two funny stories. UPDATE: Elisa pictured here celebrating her 99th birthday, passed away last month. We would have celebrated her 101st birthday this April.
Caring.com Expert Answer
Mom has dementia. Pictures and phone calls from friends disorient her. Should we keep these from her? [Updated 10/2/2017: Link no longer works]
If your parent with dementia is getting upset by pictures, notes, and calls from well-meaning friends who want to reminisce, you have three options. Start by screening what disorients and upsets your mom. Second, help her friends understand how their well-meaning conversations and gifts may confuse her. Finally, click to read more.
EzineArticles.com
Helping loved ones reduce possessions can be a positive experience with patience. Following these four tips will help them find things more easily. As I organized my father's important papers in his home, his concerns that I might misplace something or lose something diminished. Despite his dementia, I interacted with him in such a way that his confidence rose. He felt comforted that I was helping him get organized.
Next month, be sure to look for the other five articles.