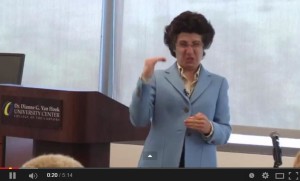 You're being forewarned! You definitely don't want to become a caregiver, this way!
Nope. No. Not at all.
Weeeeaaalll, if you do decide to become a caregiver, you'll have to make the best of it!
Brenda Avadian and her husband David needed a break!
After spending countless hours going through mountains of my father's paperwork and seeing no end, my husband and I decided to take a break at a Milwaukee-based Oktoberfest celebration.
Do you know what Oktoberfest is?
It is an opportunity to wash away caregiving stress with beer.
My father had been showing signs of dementia and there was no end to the amount of help he needed.
We figured a little break trying a few of a local microbrewery's samples, might take the edge off of what we faced as caregivers.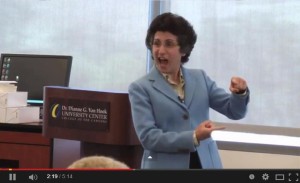 Now, if you order beer samplers, you're likely to get 4-ounce glasses. But in Milwaukee, which was made famous by beer, the samplers come in 16-ounce… well, let me not get ahead of myself.
Share the LAUGHTER while you learn from someone else's experience. After all, you'll be surprised at the decisions you'll make while under the influence of fermented barley and hops!
You definitely don't want to become a caregiver this way!
If you can't access the video above, click here to watch Caution Caregiver on YouTube
To see how Brenda Avadian and her husband David made the best of their caregiving experience, watch these other funny caregiver videos on YouTube.
+ The Five-Minute Respite for Caregivers by Brenda Avadian
+ Avadian's Mi Casa es Su Casa – Caregiver Humor