Parkinson's disease is one of the leading causes of dementia after Alzheimer's. Unlike Alzheimer's, Parkinson's affects motor skills initially and later, cognitive functioning.
April is Parkinson's Awareness Month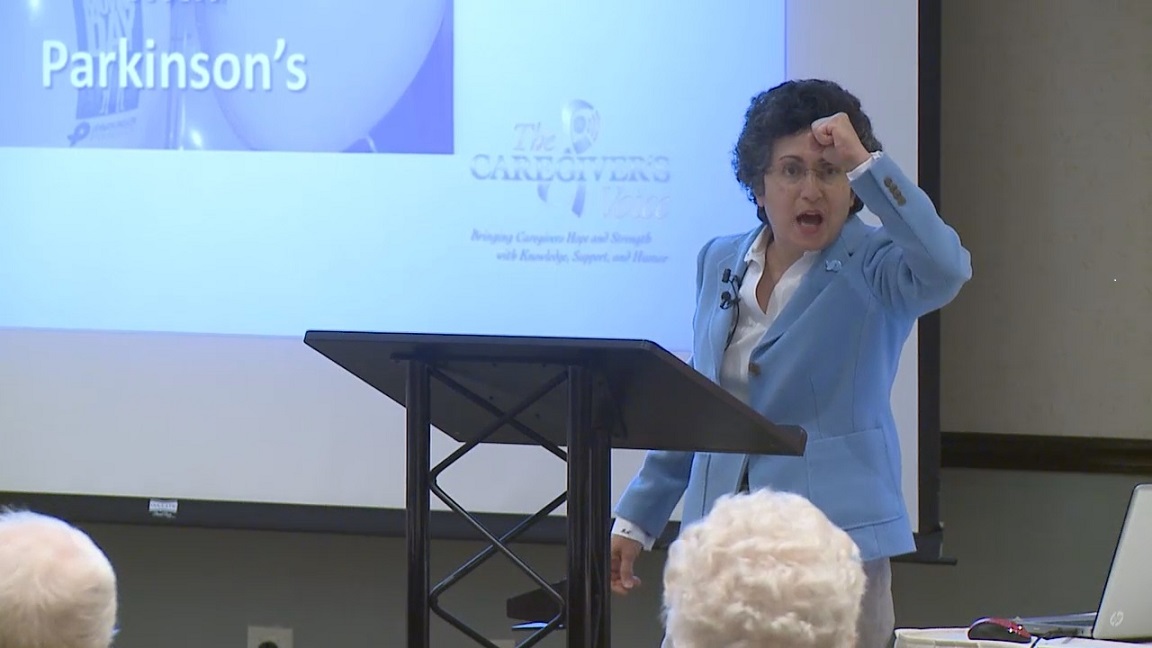 "Being diagnosed with dementia is like
being stamped on the forehead with an expiration date."
Parkinson's disease is a degenerative disorder of the central nervous system. When brain cells do not release enough dopamine, motor abilities are compromised, resulting in tremors, slowness of movement, and rigidity. Although, there is not yet a cure, celebrities, including actor Michael J. Fox and boxer, Muhammad Ali have helped raise awareness and funds to further research and our understanding.
Two Differences in Treating People
I've noticed two differences between how people with Parkinson's are treated versus people with other types of dementia.
1. Greater inclusion of people with Parkinson's disease
For example, almost half of the attendees at last year's National Parkinson Foundation conference in South Dakota included people living with Parkinson's disease.
On a related note: There is a movement among more outspoken people with dementia, including Alzheimer's to be more inclusive through "Include us"-type awareness campaigns. For more information, click Patients Included.
2. Reference to caregivers as care partners
Perhaps these differences are due to people with Parkinson's being more cognitively aware during most of the disease stages; whereas, people with other forms of dementia may not be able to partner as long and will rely more on caregiving, sooner.
Excerpt from Brenda Avadian's Welcome Video
Click below to view my two-minute Welcome Message at last year's National Parkinson Foundation annual conference.
In an overview of my keynote, I pay tribute to my late uncle, a WWII Marine who lived with Parkinson's, I address the terminal nature of being diagnosed with dementia, and ask a critical question of care partners and their loved ones with Parkinson's to consider.
Key messages:
Each of us walks a unique path, yet we're all growing older and wiser and our bodies are cooperating less and less.
When a loved one is diagnosed with dementia, it is like being STAMPED on the forehead with an expiration date.
What is it like for care partners to be by your side day to day as you live with this disease?
World Parkinson's Day is recognized on April 11, James Parkinson's birthday. In 1817, his work, An Essay on the Shaking Palsy.