The alpha and omega of finding the joy in caregiving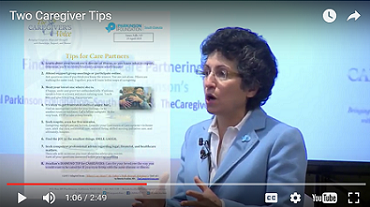 Caregivers begin with good intentions.
Some of us even shine brightly like a fire cracker against the night sky.
To ensure survival, we must take steps to keep us fueled; otherwise, we'll fizzle into darkness.
Two tips have helped caregivers shine the brightest and the longest.
Although, caregiving is not a sprint or a contest, we do need to survive. If we can thrive and find a little joy, even better!
View this 3-minute video excerpt of my keynote address to the National Parkinson Foundation with tips that apply to all caregivers.
Two Caregiver Tips – the alpha and omega of surviving, thriving, and finding the joy in caregiving.