We often read that the leading causes of dementia include Alzheimer's, vascular, Lewy body, Parkinson's, mild cognitive impairment, and frontotemporal lobe dementia.
There's one type of dementia that far outnumbers all of the above, combined.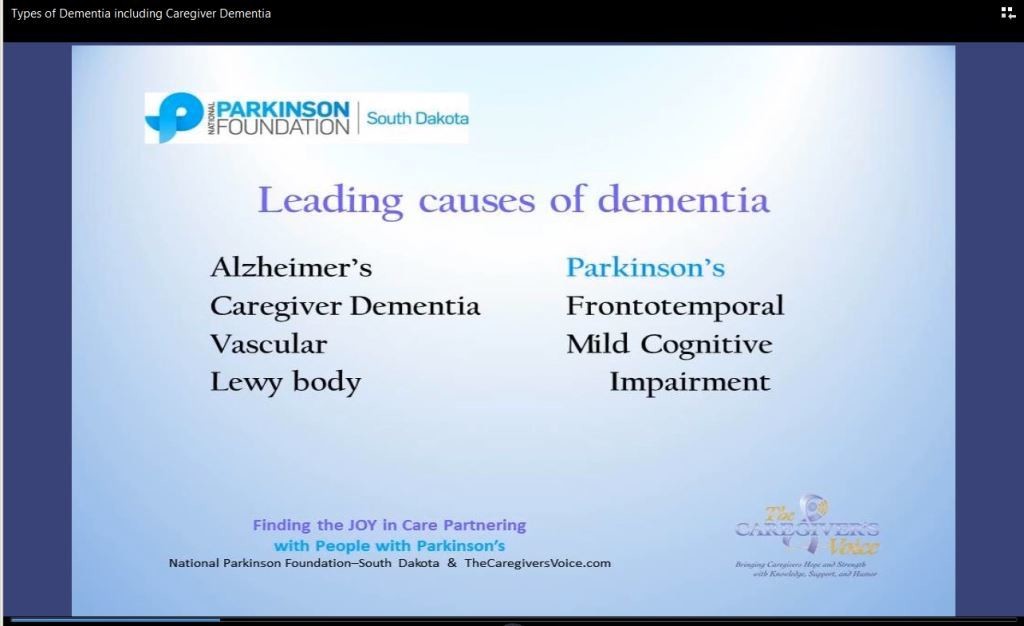 Caregiver dementia strikes an estimated 100 million overwhelmed and stressed-out caregivers, worldwide. The term, coined in the 1980s, is not an official medical diagnosis, but it does include symptoms such as disorientation, forgetfulness, and hallucination.
The good news? It is reversible.
View this two-minute video for a brief overview of the types and then click to read the U.S. News Health article below.
If the clickable play button below does not work in your browser, click on this link instead  https://youtu.be/Eq7UqJGYwCw
Click to read Caregiver Dementia – Oh Yea It's Real – U.S. News & World Report Health.
Finally, take advantage of our Web Special – specialized caregiver tools to help you Find the JOY instead of spiraling into caregiver dementia.
Find the JOY instead of sliding into caregiver dementia.


Click on the image to order a set of books offering the gift of knowledge, hope, and humor.