If YOU ARE or KNOW an understanding, empathic, comforting, kind, and funny caregiver who shows unconditional love, NOMINATE him/her or yourself.
We're not looking for saints! We know that the challenges of caregiving can make our best intentions look, at times, like an angel without wings.
We're looking for caregivers who, despite the challenges and obstacles, still try to go above and beyond the call of duty to provide exceptional care for adults with brain impairement.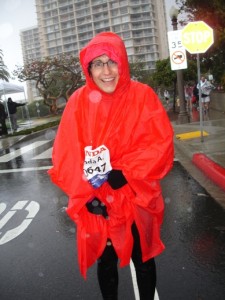 Nominations are due Midnight Pacific Time Wednesday, April 20th.
UPDATE: If you feel running (even walking) 26.2 miles in one day is impossible, let me assure you, Running a Marathon is Easier than Caregiving (click on title). Despite the rains, winds, and even hail in Santa Monica, I achieved my 18-year goal–to finish the LA Marathon.
To nominate a family or professional caregiver please click on Nominate TCV's Next Caregiver of the Month .
Click the following to see examples of The Caregiver's Voice past Caregivers of the Month (CotM) then scroll down to read about TCV's CotMs.
Brenda Avadian, MA
TheCaregiversVoice.com

TCV's CAREGIVER of the MONTH (CotM) Sponsor Opportunity
The Caregiver's Voice (TCV) is currently the sole underwriter for this recognition program that is free. We charge no application fees to cover our administrative costs and gifts to our deserving caregivers.
WE NEED YOUR HELP.
Visit our Sponsors page and join us in recognizing deserving Professional and Family caregivers.