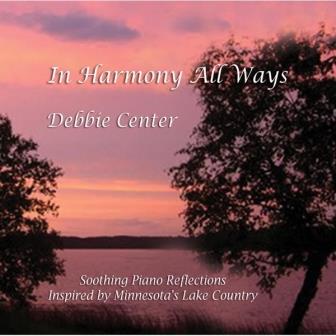 When caregiving grows too stressful, step back and let nature's sounds fill you with peace.
Author, music composer, performer, and former caregiver, Debbie Center created a very special set of recordings in her debut music CD, In Harmony All Ways.
Straight from the Northwoods where she makes her home in a cabin on one of Minnesota's 10,000 lakes—the state's license plate moniker—she first recorded nature, including loons and chickadees and then accompanied them with original piano compositions.
The result is a blanket of peace for all of us needing to step back during those crazy moments when we wonder why we put up with [fill in the blank].
In Harmony All Ways includes 13 tracks featuring gentle solo piano arrangements, duets with nature, and nature's sounds.
The Dance of the Loons offers an accompaniment to what becomes a whimsical duet between the piano and the loons' calls. Listen to the piece all the way until the end to enjoy a playful surprise.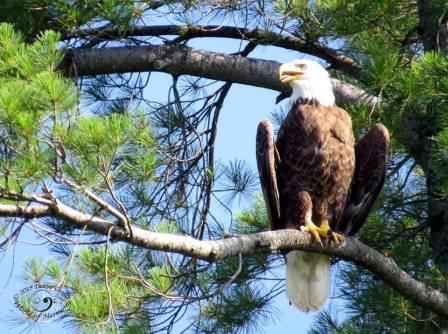 Three Eagles Spirit captures a special experience I shared with Debbie when I was finally able to cross an item off my bucket list—to see a bald eagle in nature. Up until then, I'd only seen them in movies or on nature videos. On the last day of my three-day visit, I was feeling disappointed that all I saw were the young ones without the distinctive white heads. They could have been ravens for all I knew! Suddenly, she put the boat in high gear and I nearly flew out. The result was worth it after she chased one bald eagle across the lake. What a joy to see it perch majestically upon a branch in the sun's afternoon light. What a beautiful sight.
Paddling under a Super Moon is a beautiful piece reminiscent of leading romantic and/or time-travel movies.
Her rendition of Recuerdos de la Alhambra remains flawless and I was surprised to learn why after reading the CD cover notes.
Four tracks are pure nature with loon calls, a background blend of birds, insects, and water, and the chickadees' two-note calls.
Spring and summer will be yours all year long with In Harmony All Ways.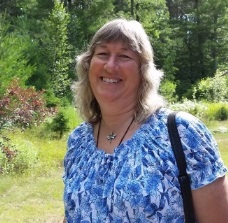 Debbie Center proves there is life after caregiving. After losing both parents, she honors their memories with this nature collection while donating 10% or $1.11 of the proceeds to the care of orphaned and rescue animals.  CARE "All Ways."
Read the cover notes for special tributes and meanings behind each of these pieces.
Recommended for use at home with your loved one, in nursing homes and assisted living communities, and at adult day services. Click for your copy of In Harmony All Ways.
Hopefully, the Minnesota Tourism Board offers this at their Visitor Welcome Centers.