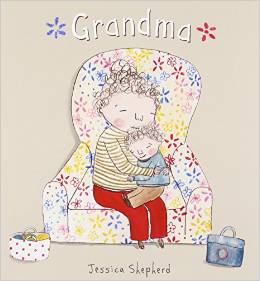 Grandma is a delightfully illustrated book to help children deal with the highs, lows, and misunderstandings that arise when a loved one has dementia.
Grandma is the story of Oscar and the "best grandma in the whole wide world."
They enjoy playing together and sometimes when Grandma doesn't, they do other things.
Oscar reads books to his grandma; however, she's forgetting more, so Oscar tries to help her.
Oscar's father knows Grandma needs to live somewhere she can be safe.
Oscar sits in Grandma's chair feeling lonely until he can visit her. He meets new people and has fun.
Sometimes when Grandma shouts, Oscar's father explains she's just confused.
So Oscar makes a box of happy memories for his grandma.

Two pages at the end of the book provide guidance for spending time with or helping a person with dementia.
Grandma is published as a quality hardbound edition that will last generations … until there is a cure.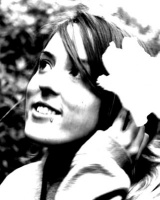 (It is also available as a paperback edition.)
Written by Jessica Shepherd who writes and illustrates picture books near Barnard Castle in England. This is her first book based on her experience in a variety of caregiving roles.
Listen to an 18-minute interview with Jessica Shepherd. [Interview link no longer available – updated 7/11/2017] At about nine minutes, she talks about how she came to write this book and the process of getting it to market.