Review of Book – Lessons learned from Mother Teresa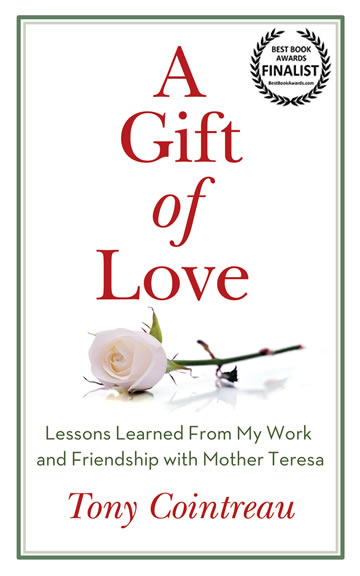 A Gift of Love, the name of a hospice in New York City where Tony Cointreau devoted a dozen years of his life inspires key lessons for caregivers.
In 1990, 49-year old Cointreau of the French orange-flavored liqueur family wanted more from his life. (That same year, Cointreau liqueur merged with Remy Martin to form Remy Cointreau.) He fulfilled his next mission volunteering for Mother Teresa. His primary role – to care for people in hospice. He immersed himself in this work for 12 years. In 2002, at age 61, symptoms of a familial neurological disease made it impossible to carry out the physical demands of caring for those at the end of life.
Today, Cointreau shares the caregiving lessons he learned from the late Mother Teresa in Calcutta, the Sisters, and his own experience. It bears noting that despite his wealth and privilege, his efforts were genuine. He did it all, even the menial tasks. He writes of changing men's soiled undergarments, mopping floors, washing stairs, and cooking. He took patients to the emergency room, waiting hours for doctors who felt helpless.
The lessons he learned while caring for young men with AIDS are applicable to all caregivers, including those who care for people with dementia. Cointreau even writes of dementia symptoms among AIDS patients. As awareness grows (like it has with AIDS), fear and stigma will be replaced by knowledge and compassion for people with Alzheimer's and related dementias. Increased funding will raise the potential for a cure while helping support families caring compassionately for loved ones.
Cointreau's Caregiver TIPS
Below are three of Cointreau's ten important tips.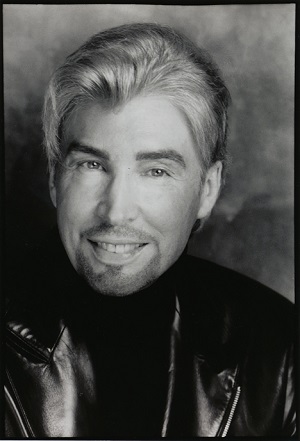 Listen
Sometimes, all a patient wants from us is to be heard. Cointreau opens this chapter with, "One of the first things Mother Teresa ever told me was, 'Tony, if you'll just listen, you'll find that there is something beautiful about each of these men.'" The Sisters had made it clear that "the most important work of all would be to listen to the patients."  And he did. He dropped whatever he was doing, to listen and help comfort these men as they unburdened their anxieties, fears, and emotions.
Touch
He writes, "Sometimes [touch is] the only medicine." A hug or a gentle touch of the hand or stroking one's arm has a powerful healing quality. Touch has the power to uplift as he relates in a tender encounter with a beggar on the church steps.
Choices
"Sometimes choice is the only thing left… some measure of control, no matter how trivial… can be immensely important and empowering to someone who has lost everything else."
These are just three of his ten tips in A Gift of Love, which include doing whatever it takes, respect, unconditional love, and humor.
Cointreau's words are compelling. Beyond this, the red hardcover edition with dustjacket makes a quality gift for the caregiver in your life. Beautifully made it includes a red ribbon to mark your page.
Cointreau reminds caregivers of Saint Teresa's message: We can do no great things – only small things with great love.
For more, visit Tony Cointreau's website.