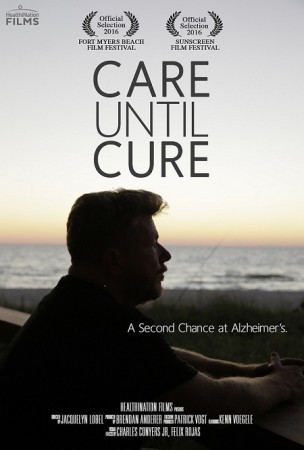 "My father, Bob, was diagnosed with Alzheimer's disease in 2002, at the age of 73. He passed away in 2009. In an ironic twist of fate, in late 2012 my mother Lois, 78, was herself diagnosed with this fatal disease," writes caregiver Kenn Voegele on the Crowdrise site raising funds and awareness for the Care Club of Collier County.
Kenn narrates his story in the soon-to-be-released film, Care Until Cure: A Second Chance at Alzheimer's by Emmy Award-winning director Jacquelyn Lobel.
Living and working in Chicago as an interim CEO overseeing business development, he'd visit his parents in Naples for 4 or 5 days at a time. His parents moved to Florida after living in a small Midwestern farming community where Kenn was raised.
Kenn feels bad that he didn't understand Alzheimer's at the time. When his father introduced himself as President Kennedy, he laughed. His mother didn't; undoubtedly, her husband's lack of self-recognition hurt.
After his father died, Kenn figured his family's experience with Alzheimer's was finished.
His mother continued to work and by age 75 was having difficulty adapting to newer technologies. Who wouldn't? Kenn didn't pay it much mind feeling challenged himself at age 49. When the Alzheimer's diagnosis came in 2012, he felt "gutted." His partner, Haim cared for Lois, when Kenn was unable to leave his work in Chicago. Being in the sandwich generation, he struggled between caring for his mom and being available to his and Haim's son in college.
This is a major issue among dementia caregivers. Many of us don't learn about the disease until it affects our families or until we make a career of it. Kenn adds, "You hear about it [but] you don't own it."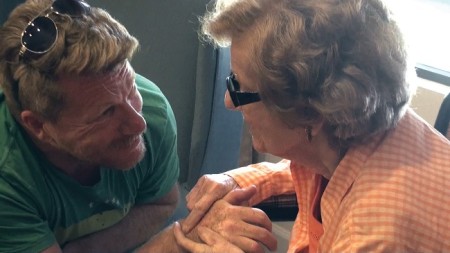 Shaken by an Alzheimer's diagnosis in both parents, and struggling to be the caregiver he wanted to be, Kenn's life took a new direction as he became an outspoken advocate and activist.
I can't cure it, but I can care until there's a cure.
Lack of immediate access to resources and information as a caregiver, motivated Kenn to mobilize. Today, he's helping families affected by Alzheimer's, spreading awareness of the disease, and supporting work to find a cure. "We talk about Alzheimer's… discovered over a century ago and we still don't know that much about it."
Additional highlights:
Clearing Out Parents' Home
"These things have meaning–they don't have meaning to me but you have incredible guilt throwing away someone's history."
Reduced Income Limited Resources
While Kenn and Haim directed their resources toward Lois's care, their income declined such that they didn't have $5,000 or more to pay each month for assisted living. Half-way into the documentary Kenn says, "It's like being involved in a tsunami–it's on top of you before you know it."
Seek Support
Lois attended intergenerational adult day care for people mostly with dementia giving Kenn and Haim eight hours of caregiver respite daily.
Like so many of us, who grow exhausted and desperate, Kenn finally started attending a support group for adult children of Alzheimer's.
Self-Care and Care Options
To better care for others, care for yourself first.
Discuss your care preferences with your family. He wants his partner and son to know before something happens and he can no longer express himself.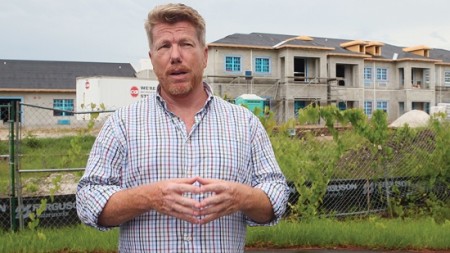 "There are eight new facilities being built in Naples. We're spending a lot of money to house people who are aging but not on how to care for people …."
Kenn's mom is in a skilled nursing facility "experiencing the best quality of life she can, given the circumstances," he adds.
Jacquelyn Lobel, an Emmy Award-winning director originally from South Africa who lives and works in New York produced this short 30-minute documentary film for HealthiNation. She wrote, "…we are especially concerned about how unprepared our country is for this growing epidemic."
Just 20 years ago, caregivers suffered silently while caring for loved ones living with a stigmatized disease. Today, we hear the VOICES with Dementia helping to raise awareness while reducing the stigma, and enabling us to better Care Until Cure.
Click to view this 2-minute video trailer [Updated 8/23/2017: Link no longer available to trailer; however, link available to view video on Vimeo] of Care Until Cure: A Second Chance at Alzheimer's and then share it with someone.