Guest article by Cheryl Levin-Folio
My husband, Michael, was diagnosed with younger-onset Alzheimer's at the age of 56. It was surreal and hard to swallow, but we didn't run away. Nor did we try to escape the stigma that accompanied the devastating news. We let it sink in and created a plan to live our lives.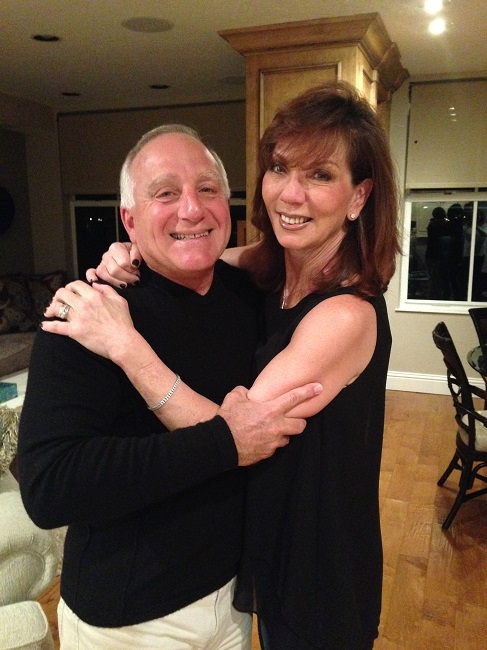 Throughout his professional career, Michael has applied this rule of business: When something bad happens, you have one day, 24 hours only, to be sad, angry, or whatever. The next day we created a routine to live our life—a plan that would allow Michael to preserve his time and enjoy life for as long as possible. We're living proof that you—and your family and friends—can live with Alzheimer's by making the effort and deciding not to be afraid. I wrote The 24-Hour Rule: Living with Alzheimer's to help families navigate this difficult and exhausting journey.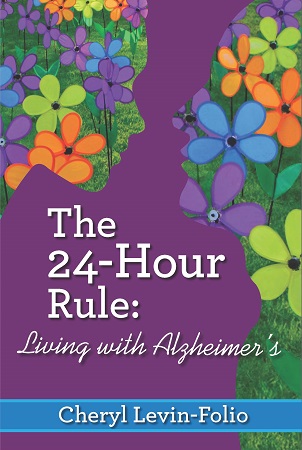 Alzheimer's – Not an Immediate Death Sentence
From the beginning, my primary approach was to preserve, enhance, and lengthen Michael's life. There is no cure to date, but Alzheimer's is not an immediate death sentence. Too often, those diagnosed and their loved ones simply give up and hide, which doesn't help anyone. That's not our style; we're not quitters. "No" has never been an option for me.
A big priority was researching and asking questions about the disease to understand and face the challenges ahead, and most importantly, how to preserve Michael's time. I continue to look for and create strategies to help manage our life and help Michael live with as much dignity as possible. Being flexible and patient are essential when caring for someone with Alzheimer's. It's not easy but important for your success as a caregiver.
What is Necessary to Live a New Normal Life?
Day one, I looked at our lives to determine what was necessary to create our new normal lifestyle. Take exercise—Michael and I are both very active. We love biking, walking, golf, tennis and daily workouts at our gym. Maintaining our exercise routine became a top priority, and we did it together. Start the morning with a walk outside or take an aerobic/yoga class at your gym, or local community center—and stay with it.
I also worked at creating a safe environment at home and elsewhere. I never leave Michael home alone and have made several changes to our surroundings to keep him safe. It's important to safe-proof your home, because Alzheimer's strips away one's ability to process normal tasks that we take for granted like remembering to turn off the oven or water. Understanding how and when these simple tasks slip away will help you manage the illness, which changes daily. For example, we have a chime that announces when a door opens, an especially helpful mechanism since people with Alzheimer's tend to wander.
Also, you can hire a geriatric care manager to help assess your home and loved one. Being proactive is key. For example, I have already safeguarded our bathroom with shower bars and removed the locks on the doors to avoid problems in the future. Plus, Michael wears a medical alert bracelet that includes my emergency contact information. You can purchase a bracelet from MedicAlert, which is linked to the Alzheimer's Association's "Safe Return" program.
As you learn how to manage the disease you will repeatedly hear how important it is to take care of yourself. Ignoring your physical and emotional well-being will drain the energy you need to care for your loved one. Educate yourself and talk with others who will support you. Don't hide—continue to maintain your social life by selecting the best environments for your loved one. We go out early with close friends who support us. Creating the right support circle that you can count on is crucial.
Finally, don't deny that your loved one has Alzheimer's. That mindset is never helpful. Ask for help. Take care of yourself. We're living proof you can live a life with happiness in spite of this disease.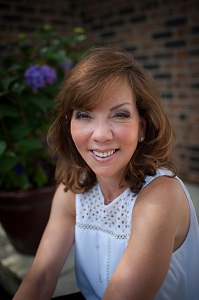 Cheryl Levin-Folio specialized in commercial real estate for 35 years. She traveled nationally developing real estate portfolios for several national retailers. Seven years prior to retirement, she worked for JP Morgan Chase, N.A., focusing on retail branch development in the Midwest.