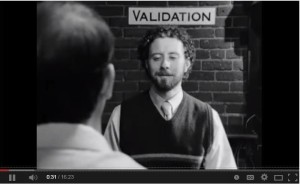 This Validation Video on YouTube is an oldie but goodie about the power of a smile. It begins when you get your ticket validated for free parking.
Click on the box (or link) below to play the video seen by over 6.5 million viewers [8.5 million views as of 9/17/2014].
If that link doesn't work click on Validation Video by Kurt Kuenne:
Validation is a fable about the magic of free parking.

Winner of awards at film festivals across the U.S.
Validation stars TJ Thyne and Vicki Davis.
Writer/Director/Composer – Kurt Kuenne.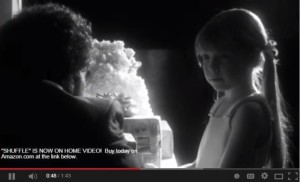 Director / Composer, Kurt Kuenne is currently screening a new movie about waking up a different age each day.  Imagine that! For more information or to see the trailer click on Shuffle The Movie.