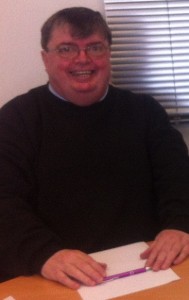 Norman (Norrms) Mc Namara, who lives with dementia wrote "TODAY" to help us better understand what it's like. (Unedited. TCV Ed.)
TODAY
Today I put both Coffee and tea in the same cup!
Today I put toothpaste on my face instead of shaving foam!
Today I thought my hankies (2 of) were my socks!!
Today I walked out into the road and nearly got knocked down!
Today I spilt most of my lunch down my new T Shirt (Ruined)
Today I had forgotten most things said to me within seconds!
Today I had my knife and fork in the wrong hands!
Today I couldn't recognise my neighbour's name!
Today I was found outside with no shoes on!
Today, I had to go to bed at 8.30pm, as I couldn't make head nor tail of the TV
Today "I HAVE DEMENTIA"
HOWS YOUR DAY BEEN????
Norrms Mc Namara
Diagnosed 5 years ago with dementia aged 50 yrs old, but still fighting it!!