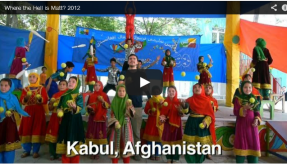 Where the hell is Matt? is an inspiring 5-minute video of one man's journey to dance with people from diverse cultures around the world.
If Matt can look silly the world over, what about YOU?
Steal a moment each day and get silly…I mean really silly.
Get up and get your body moving. Caregivers, get silly with your loved one.
In the end you'll breathe a deep sigh of relief at how life's burdens can lighten.
Click on the play button below. Stand up and copy Matt. C'mon you can do better than him. 😉  ENJOY!