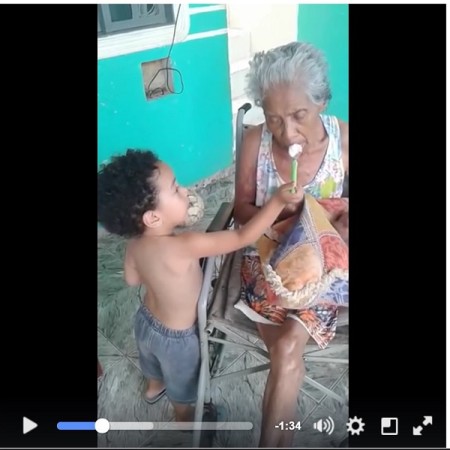 At a tender age, this little boy may be the youngest* caregiver to help care for an elder family member.
A boy, barely beyond being spoon-fed himself, feeds his grandmother.
Although, her disease is unspecified, she appears to have a neurological disorder causing Parkinson's-like tremors in her hands.
This touching two-minute video will make you smile while inspiring the overwhelmed caregiver. Watch as he even wipes her lips.
What a little guy!
* Gary Joseph LeBlanc was only two years old when his mom made him responsible for keeping an eye on his 12-year old sister in "I was born a caregiver" .
Thank you to Jean & John Brown for posting this to your Facebook page.